Reliable Pest Control Services In Harrodsburg, Kentucky

Harrodsburg, Kentucky is often referred to as the "Birthplace of the West." Harrodsburg has a rich history and offers today's residents a bright future. To help protect the people and property of Harrodsburg from the pests that also call Mercer County home, Action Pest Control offers effective, local pest control solutions. We are proud to be one of the largest pest management firms in the Midwest. Whether you are looking for residential, commercial, or industrial pest control services, we can help. To discover all the pest control solutions that Action Pest Control offers, contact us today!
Home Pest Control In Harrodsburg, KY
Take action against invasive pests by partnering with the professionals at Action Pest Control. We offer a full range of pest control services needed to keep dangerous and damaging pests out of your Harrodsburg home. Our year-round, fully guaranteed pest control programs will guard your home against over 40 household pests. Our most comprehensive option is our Complete Home Pest Control Program. This program offers the best protection against pests, including common invaders, rodents, and wood-eating termites. It also includes follow-up services, an annual termite inspection, an annual attic inspection, stress-free scheduling, and is fully guaranteed. To learn more about the Complete Home Pest Control Program or our other residential pest control programs, reach out to Action Pest Control today.
3 Things Every Harrodsburg, KY Resident Should Know About Mosquitoes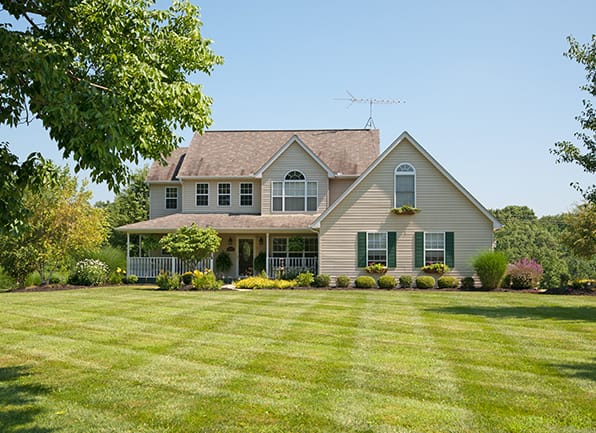 Do not allow mosquitoes to dictate when you and your family can enjoy your backyard. Take back your property from swarms of these biting pests by understanding the following:
Mosquitoes are attracted to any amount of standing water. Female mosquitoes will lay their eggs on things like flowerpots, wading pools, pet water dishes, birdbaths, buckets, clogged gutters, low-lying areas in the yard, and any other place where standing water pools.

Only female mosquitoes bite and feed on blood. They require the protein found in blood to create their eggs. Both male and female mosquitoes feed on plant nectar and pollen as their primary food source. Properties with a lot of flowering vegetation attract mosquitoes.

Mosquitoes rest during the heat of the day. Properties with tall grasses, dense vegetation, and overgrown trees attract mosquitoes and provide them with ample places to hide.
Mosquitoes live and breed outside, and therefore, there is no way to completely eliminate them from your property. By partnering with a professional, you can significantly reduce their numbers and enjoy your backyard anytime you want. At Action Pest Control, we can provide mosquito control services to reduce mosquito larvae and breeding adults. For more information about controlling biting mosquitoes, contact us today.
Commercial Pest Control In Harrodsburg, KY
Insects, rodents, and other pests should not be allowed to live inside your Harrodsburg commercial facility. They are bad for business, damage equipment, structural elements, and expose your employees and customers to health and safety risks. Action Pest Control provides business owners with a comprehensive 10-step preventative commercial pest management program to protect Kentucky businesses from pests. It provides the services necessary to eliminate the pests currently residing in your facility and prevent their return through routine maintenance services. Our highly trained and qualified service professionals are supported by supervisors, managers, and entomologists—ensuring the highest level of service. To learn more about working together to maintain a pest-free environment inside your commercial facility, reach out to Action Pest Control today.
Why You Need To Protect Your Harrodsburg, KY Property From Termites
Protecting your Harrodsburg property from termites is vital for several reasons. Termites are active throughout the entire year, making them a constant threat to homeowners. Termites have the potential to find their way into any unprotected structure. Termites work silently and without notice, allowing them to create significant damage inside a home before discovering their presence. Additionally, the costly and extensive damage that termites cause is not covered by insurance as it is considered preventable.
To protect your Harrodsburg home from termites and prevent costly damage, partner with Action Pest Control to implement our proactive termite control system. Our five-step termite control system provides comprehensive termite protection through inspection, treatment with Termidor®, a 3-month inspection, an annual inspection, and a money-back guarantee and damage warranty. To begin protecting your Kentucky property against termites, give the termite control experts at Action Pest Control a call today.

Schedule Your

Free Inspection

Complete the form below to schedule your no obligation inspection.