Effective Pest Control In Frankfort, Kentucky
Frankfort, a lovely Kentucky city, is home to great people, plentiful outdoor spaces, friendly neighborhoods, and thriving local businesses. Living in Frankfort also means that there are exceptional pest control services available to residents that protect homes and businesses from the area's most common pests. Action Pest Control is committed to providing Frankfort residents local, effective pest control solutions that are completed in a timely manner. Our team is ready to eliminate insects and other pests from your Kentucky property and keep them from returning throughout the entire year. To learn more about our sustainable residential or commercial pest control options, give the experts at Action Pest Control a call today.
Residential Pest Control In Frankfort, KY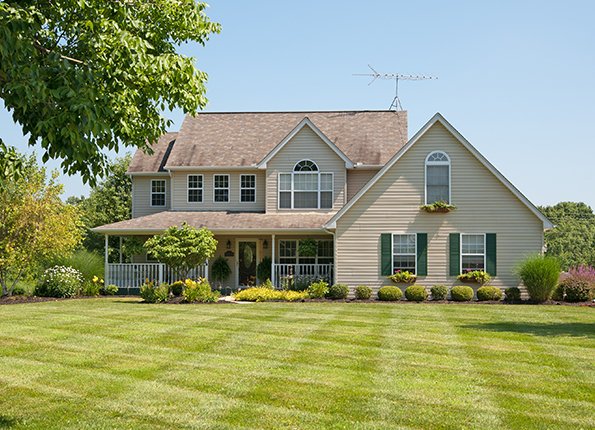 Most people take a proactive approach to keeping dangerous and destructive human invaders out of their home. They put locks on windows and doors, install a security system, and always make sure to check the peephole before opening the front door. The same proactive steps should be taken to keep non-human invaders out of homes. Keep the area's most invasive insects and rodents from finding their way inside your Frankfurt home with the help of Action Pest Control and our year-round fully guaranteed pest control programs.
Our most comprehensive pest control option is our Complete pest control program. It protects homes from over 40 household pests including ants, spiders, ticks, crickets, ladybugs, stinging insects, roaches, and more. To learn more about the Complete Program or our other highly effective residential pest control programs, reach out to Action Pest Control today.
Tips To Avoid Ants In Frankfort, KY
Ants can find their way into your Frankfort home a multitude of ways. They can wander in through cracks and crevices in the foundation, holes in screens, gaps around windows and doors, or through spaces around wires and other utilities. To help keep these crawling pests from being attracted to your Frankfort property and finding their way into your home, the professionals at Action Pest Control offer some helpful prevention tips:
Keep locking lids on trashcans.

Place garden and compost areas away from your home.

Seal spaces in your foundation and along your roofline.

Trim tree branches away from your home.

Place a stone barrier between your foundation and any mulch or soil.

Clean up outdoor eating areas daily.

Put into place a professional ant control program.
To protect your house from becoming a home to ants, the professionals at Action Pest Control offer a variety of effective residential pest control services. We provide the routine services needed to eliminate current problems with ants and to stop them from returning throughout the rest of the year. To learn about our ant control solutions, call Action Pest Control today.
Commercial Pest Control In Frankfort, KY
Let the professionals at Action Pest Control keep insects and rodents out of your Frankfort business so that you can spend your time taking care of your business, customers, and employees. We understand how important a pest-free facility is to maintaining a business's reputation. Action Pest Control offers a preventative commercial pest management program that eliminates pests currently living in your facility and provides the routine services needed to prevent their return. Our 10-step preventative pest management program includes inspections, monitoring, identification, sanitation, exclusion, harbor reduction, mechanical controls, environmental control, product application, and detailed documentation. To learn more about our eco-friendly approach to commercial pest management, call Action Pest Control day.
Do You Know How To Spot Bed Bugs In Frankfort, KY?
Do you know what bed bugs look like? Would know if they had found their way into your home? Being able to answer yes to both of those questions is important in protecting your home and family from invasive, parasitic bed bugs. Adult bed bugs are often described as an apple-seed with legs. Adults have a flat oval-shaped body that is reddish-brown to mahogany in color. They have six legs and specialized piercing mouthparts that they use to feed on the blood of their hosts. Common hiding spots for bed bugs include:
Seams of mattresses, box springs, and upholstered furniture.

Cracks of head and footboards.

Under carpets.

In cracks of floors or walls.

Behind wooden door or window trim.

Under piles of dirty clothing.

Behind wall voids near outlets.

Inside electronics.
If you ever spot bed bugs inside your Frankfurt home, contact the Kentucky bed bugs experts at Action Pest Control immediately. We can provide the inspection and treatment services needed to quickly eliminate bed bugs. To learn more about our highly effective bed bug control services, contact Action Pest Control today.

Schedule Your

Free Inspection

Complete the form below to schedule your no obligation inspection.