Professional Pest Control In Bowling Green, KY
Bowling Green is a large Kentucky city that offers beautiful views, grand architecture, and a strong community. Pests thrive in our city and have no problem entering properties and causing problems. To help protect your Bowling Green home or business from the pest threats found in our area, turn to Action Pest Control for all your pest control and management needs. Over 23,000 satisfied customers trust our professional services. Our technicians defend Bowling Green properties against pests. To learn more about how the professionals here at Action Pest Control protect your Bowling Green property year-round, consider reaching out to us today!


Action Pest Control
(270) 842-0446
(800) 467-5530
Action Pest Control
Action Pest Control - Corporate Office
320 Eagle Crest Dr
Evansville, IN 47715
(812) 477-5546
(800) 467-5530
Hours: (EST)
Monday: 7:30am – 5:30pm
Tuesday: 7:30am – 5:30pm
Wednesday: 7:30am – 5:30pm
Thursday: 7:30am – 5:30pm
Friday: 7:30am – 5:30pm
Saturday: 8:00am – 12:00pm
Providing pest control service to Bowling Green, Kentucky. Also serving Russellville, KY, Glasgow, KY, Franklin, KY and surrounding areas, including the following cities:
Featured Pest Control Services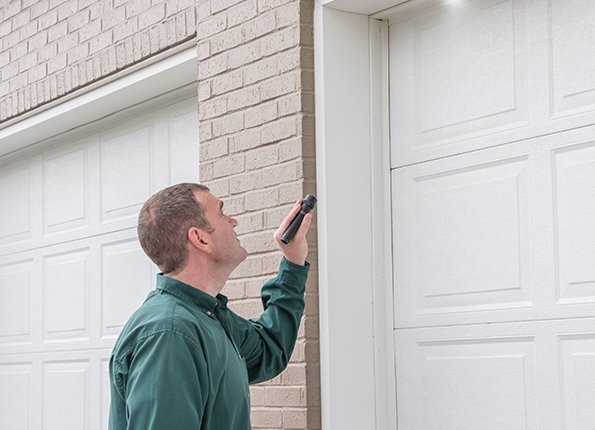 Residential Pest Control In Bowling Green, KY
Putting into place a residential pest control program to protect your Bowling Green home from pests is essential for many different reasons. In many situations, pests are more than just an annoyance that you can ignore. Pests can carry and transmit harmful diseases that may cause serious life-long health issues. Pests also contaminate food sources, damage the structural integrity of homes, and may become dangerous if provoked. Protect your Bowling Green home and family from the threat of pest invasions by trusting Action Pest Control with all of your pest problems. We offer four unique home pest control programs to fit the needs of every home and budget.
Essential program

Advanced program

Complete program
Our most comprehensive year-round pest control option is our Complete program. The Complete pest control program protects homes from over 40 household pests, including spiders, ticks, crickets, ladybugs, stinging insects, spiders, roaches, termites, and many more. Our Complete program includes exterior and interior pest control services, such as cobweb removal, rodent control, window sill vacuuming, termite monitoring, and termite inspections. Here at Action Pest Control, our goal is to provide everything you need to keep your Bowling Green home pest-free. If residential pest control is what you need, look no further than Action Pest Control.
Pigeon & Pest Bird Control Solutions
While many birds can be fun to watch, some birds are troublesome and hazardous to Bowling Green properties. Pest birds, such as pigeons often leave droppings on window sills, ledges, and sidewalks. These droppings can damage homes or business buildings and may cause guests to slip and fall. Other issues include damaging equipment, contaminating products, and introducing serious health threats. At Action Pest Control, we offer effective bird control services to protect Bowling Green properties from pest birds. Some of the control methods we use when handling pest bird infestations include bird netting, structural modifications, and flock dispersion, in addition to other bird deterrent and removal techniques. If pigeons or other pest birds threaten your company, don't hesitate to give the professionals here at Action a call!
Bowling Green Pest and Termite Control
Bowling Green provides the perfect environment for pests to live and reproduce with our warm, humid summers and relatively mild winters. Insects benefit from our warmer weather, making termites and other insect pests a major problem for many home and business owners. Action Pest Control offers several pest and termite control services to keep your Bowling Green property pest-free. As a local pest control provider, we understand the pest pressures found in our area and the conditions that attract pests. Our pest technicians know how to correct these conditions and put measures in place to prevent future infestations. No matter what pest control service you need, Action Pest Control has, you covered. We are happy to provide the home pest control, commercial pest control services or termite control in Bowling Green services your Bowling Green property needs. Contact us today for more information about our pest and termite control services.
Guide To Bed Bug Prevention For Bowling Green, KY Residents
Bed bugs are not like other pests. They don't hop, fly, or crawl into homes as other pests do. They hitchhike their way in on clothing, bags, furniture, or personal belongings. Consider the following bed bug prevention tips to prevent bringing bed bugs into your Bowling Green home or business:
When traveling, inspect your hotel or motel for bed bugs. Check mattresses, box springs, linens, and furniture for signs of these parasitic insects. If signs are present, ask to be moved to another room that is not adjacent to the infested room.

Bed bugs are common in public places such as airports, libraries, and other areas with high human activity. Keep your personal belongings off of the floor, and don't leave coats, purses, suitcases, etc., on the floor.

Tell your children how important it is to make sure they don't leave their backpacks and book bags in a pile with other students'.

Vacuum carpets, furniture, and mattresses to pick up bed bugs and eggs that may have gotten into your Bowling Green home.

Wash and dry clothing on a high-heat setting and use mattress covers to reduce cracks and crevices where bed bugs hide.
Bed bugs are not easy to prevent. Sometimes they invade your Bowling Green property no matter what prevention steps you follow. Once bed bugs have gotten inside, it's important to contact the professionals here at Action Pest Control. We can quickly, discreetly, and completely eliminate bed bug infestations of any size from any property. Rest peacefully tonight, knowing that Action Pest Control will keep bed bugs from biting you and your family! Give us a call today to learn more about our bed bug treatment options.
Commercial Pest Control In Bowling Green, KY
When pests invade your Bowling Green business, it can become a nightmare if you don't have help. Without a commercial pest control plan, your company risks damage to your property, equipment, and reputation. If even one customer spots a few ants inside your business, your company could lose customers. The professional pest control experts at Action Pest Control provide the services to eliminate current pest problems and prevent new pest problems from popping up. Our team of licensed pest technicians will take care of your pest problems, so you don't have to.
We perform thorough inspections to identify the species of pests present in a business accurately, determine where the pests live and locate conditions attracting them. We solve pest problems with the use of monitoring stations, effective product application, and environmental controls. Our service professionals work with you to find a solution that fits the unique needs of your Bowling Green company. We also make your commercial property less attractive to pests by employing sanitation practices and reducing their access to food, water, and resting sites. For more information about our industry-leading solutions and commercial pest control programs, consider contacting Action Pest Control.
How To Avoid Termite Damage In Bowling Green, KY
Termites cause billions of dollars in damage each year and should not be a pest that you "hope" won't cause problems inside your home. You need to defend your property against these destructive insects. Aside from contacting professional termite control, you can take the following steps to make your property less attractive to termites:
Remove fallen trees, stumps, logs, tree limbs, and other piles of organic wood debris from your property.

Eliminate or at least decrease wood-to-soil contact around structures on your property.

Replace the mulch in your garden beds each year, especially in garden areas that come in direct contact with your home.

Trim bushes and shrubs away from the exterior of your home to allow the sun to dry up excess moisture around your foundation.

Seal cracks and crevices along your foundation and exterior walls.

Remove water-damaged wood from your home and replace it with sound, dry wood.

Repair leaky pipes or faucets in your home.

Use dehumidifiers to reduce the humidity in your home and properly ventilate your crawl spaces.
Prevention tips are a great way to avoid attracting termites to your Bowling Green home, but they aren't 100% effective. Contact Action Pest Control for effective termite control and prevention services. Our Five-Step Termite Control System protects your home from the damage that termites cause year-round. To learn more about our termite control programs or schedule an inspection, reach out to the professionals at Action Pest Control today.

Schedule Your

Free Inspection

Complete the form below to schedule your no obligation inspection.