Effective Pest Control In Toledo, Illinois
Our little village of Toledo, IL, is the county seat of Cumberland. As such, we have a reputation of excellence to uphold. We are representing the county, after all. Pest activity threatens Toledo properties and greatly threatens our town's health, safety, and reputation. That's why we need regular pest control services from professionals.
Action Pest Control provides pest solutions that you can trust. For over 70 years, we've been servicing residential, commercial, and industrial properties throughout Cumberland County. As one of the largest pest management firms in the Midwest, we're proud to serve a long list of communities across Illinois, Kentucky, and Indiana. With a total of 23,000 customers and counting, our reputation speaks for itself. Contact us today to schedule your free inspection and secure the professional pest protection that you need and deserve.
Home Pest Control In Toledo, IL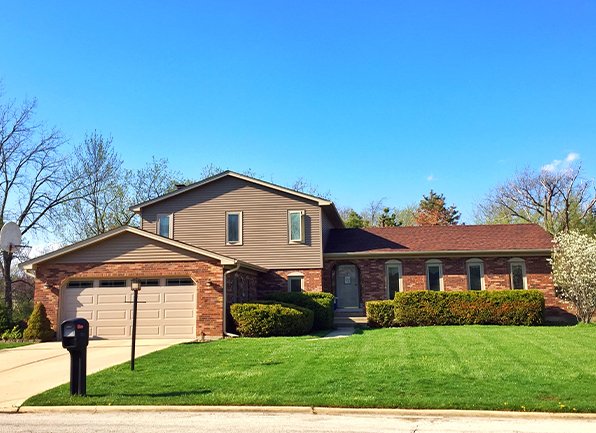 If you own a home in Toledo, you need to be wary of pest infestation. Your property is likely full of pest attractants, and therefore highly susceptible to pest activity. The safest thing you can do is secure protection from pest professionals. Action Pest Control provides convenient and effective residential pest solutions that cover over 40 household pests, some of which are:
Ants

Bed bugs

Mice

Roaches

Rodents

Spiders

Stinging insects

Termites
Whatever type of pest situation you've got on your hands, you're not in it alone. Our certified team members are eager to help you. Each one of our residential service plans provides basic pest control services and treatments, including the following:
Cobweb removal

Exterior pest defense

Exterior rodent stations

Fully guaranteed services

Interior pest treatment

Pest proofing as needed

Rodent control

Unlimited service calls

Windowsill vacuuming
In addition to the general pest control services listed above, we can upgrade our plans to include termite control and attic inspections, depending on the specific needs of your property. Look through our residential service plans, and don't hesitate to reach out with any questions or concerns.
Essential - Quarterly service visits

Advanced – Bi-monthly service visits and an annual attic inspection PLUS termite monitoring and inspection

Complete (Best Protection) – Service visits as needed PLUS termite treatment and warranty
There's no time like the present to start protecting your property and your loved ones from the dangers of infestation. Our team is ready, so give us a call today to further discuss your residential pest control needs!
Commercial Pest Control In Toledo, IL
Your Toledo business is a hotbed for frequent pest activity. Your facility may have all the food, water, and shelter that any pest population could ever wish for, and that makes you extremely vulnerable to infestation. It would help if you had professional protection, and we're here to give it to you. Our commercial pest control services offer full pest coverage to a long list of industries, including but not limited to:
Food Processing

Healthcare

Hospitality

Multi-Unit Housing

Pharmaceutical

Restaurants
Whatever type of pest protection you're looking for, Action Pest Control is here to help. We do it all, from fumigation services and termite monitoring to pest bird elimination and bed bug control. Our team of pest professionals uses a 10-step preventative pest management program to protect your facility from infestation all year long.
Inspection

Identification

Exclusion

Mechanical Controls

Product Application

Monitoring

Sanitation

Harborage Reduction

Environmental Controls

Documentation
Once we complete our 10-step process, we return for regular follow-up visits throughout the year to maintain your pest-free property. Contact us today to get your free estimate, and we will get started by scheduling your initial service visit. We look forward to being of service.
Five Things Everyone In Toledo, IL Can Do To Try To Prevent Bed Bugs
Bed bugs are the sneakiest type of nuisance pest because of their nocturnal nature. They typically only emerge at night to feed on human blood. That means that when we're sleeping, they're indulging in a nice meal, and that meal happens to be us. Bed bug prevention is crucial. The following tips will help:
Check all items for bed bugs before bringing them into your home.

Reduce clutter around the home as bed bugs love to hide in the cracks and crevices of your stuff.

Steam clean and vacuum upholstery, curtains, couch cushions, etc.

Use mattress and box spring encasements to prevent any bed bugs from getting in or out.

Wash and dry all linens, bedding, and clothing on high heat.
Your best protection from bed bug activity is year-round coverage from pest experts. The professionals at Action Pest Control offer comprehensive bed bug control and prevention services that you can depend on. When it comes to bed bug infestation, time is of the essence, so give us a call today.
Signs Of Termites In Toledo, IL
Termites are dangerous. The large-scale destruction they can cause is no laughing matter. That's why it's so important to be able to detect any termite activity before an infestation becomes widespread. Once it spreads, the damage is harder to prevent. Below are just a few of the signs of possible infestation:
Cracks and crevices along the foundation.

Discarded wings on the floor near doors and windows.

Gallery tunnels in the ground that travel to openings along your foundation.

Swarmer termites flying around looking for nesting spots.

White ants in the soil, which are worker termites.

Wood-to-soil contact and damp, damaged, or weakened wood.
For year-round protection from termite damage, call us at Action Pest Control. We are highly skilled in the effective detection and elimination of termites. We continue to follow up to protect your property from these wood eaters all year long.

Schedule Your

Free Inspection

Complete the form below to schedule your no obligation inspection.