Effective Pest Control In Zionsville, IN
Zionsville is a unique Indiana suburban community. Home to family-friendly neighborhoods and an idyllic Main Street that is paved entirely in brick. To protect your home, Main Street business, or any other property in Zionsville from the pests that unfortunately reside with us, trust the local pest control experts at Action Pest Control. Our mission has always been and will always be to provide our valued customers with pest control services that are timely, affordable, and effective. Other benefits of choosing us for all of your pest control needs are that we have board-certified entomologists on-staff, we offer convenient online payment options, and we offer a wide selection of modern pest management equipment. Trust your commercial or residential pest control needs to the experts at Action Pest Control!
Residential Pest Control In Zionsville, IN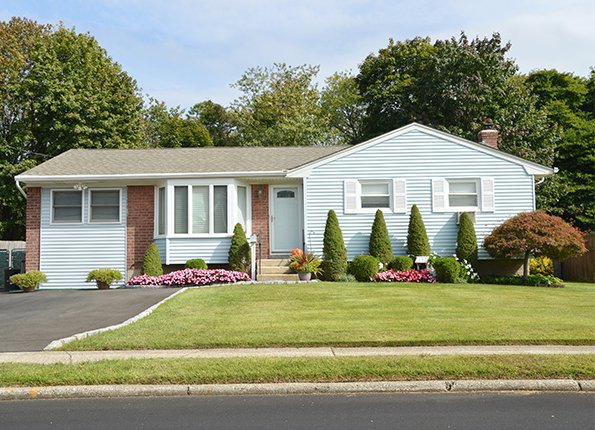 Having fleas, mice, spiders, ants, pantry pests, stinging insects, or any other household pest living inside your home close to you and your family is enough to cause anyone undue stress and sleepless nights. Never worry about pests invading your home to live and forage for food again by implementing a year-round residential pest control plan from Action Pest Control. We offer our customers a wide range of comprehensive pest control programs to ensure that we meet the specific needs of any homeowner.
Advanced - The Advanced program provides customers with both exterior pest defense and interior pest treatments.

Complete - The Complete pest control program provides both exterior and interior pest treatments, in addition to an annual attic inspection, termite monitoring services, and a termite inspection.
In addition to our year-round pest control services, we offer targeted services to eliminate specific pests from your home. Give us a call today to learn more!
Tips To Avoid Cockroaches In Zionsville, IN
Cockroaches are a pest that no homeowner wants to have living inside of their home. Cockroaches are covered with dangerous bacteria that spread throughout kitchen counters, utensils, plates, and cabinets. In addition to bacteria, they also spread their feces and shed skins, triggering serious allergic reactions in adults and children. To avoid having cockroaches find their way into your home, we always suggest inspecting the exterior of your home, sealing all possible entry spots. Caulk spaces found around windows and doors, and make sure that all screens are completely intact. To ensure your property is less attractive to cockroaches, make sure that outdoor trashcans have locking lids on them, overgrown vegetation is trimmed back away from your home, and gutters are directing water away from your home. Inside, make sure to repair any leaky pipes or fixtures, regularly vacuum to pick up runaway crumbs, and store food in containers with airtight lids or the refrigerator. For additional help keeping these dangerous pests out of your home, contact the pest control experts at Action Pest Control. We can put into place a year-round program that will keep roaches and other pests from being able to find their way into your Zionsville home.
Commercial Pest Control Services In Zionsville, IN
What is one of the best ways to keep customers returning, keep employees happy, and protect your business's brand and reputation? Put into place a commercial pest control program from the experts at Action Pest Control. At Action, we pride ourselves on working closely with our commercial customers as a unified team to rid your commercial facility of pests and create an environment that won't attract future pests. Our highly trained, qualified, and experienced pest professionals provide exceptional pest protection for any commercial facility. Our 10-step preventative pest management program includes inspection, monitoring, identification, sanitation, exclusion, harborage reduction, mechanical controls (traps), environmental controls, product application, and documentation. Get started protecting your business from highly damaging Indiana pests today by contacting Action Pest Control.
Protect Your Zionsville, IN Property From Termites
Don't leave termite protection for your Zionsville house up to just anyone. Trust the experienced termite control professionals at Action Pest Control. Our comprehensive termite solutions provide the services needed to detect a termite infestation and eliminate the entire colony from your home quickly and completely. Our five-step termite control system provides a comprehensive inspection and treatment of the infestation using Termidor®, a highly effective product that gets rid of termites through ingestion and direct contact. Our professionals will return to your property to follow up with a three-month termite elimination inspection and an annual termite inspection, ensuring that your home is staying completely free of these wood-eating pests. Our termite control system also includes a money-back guarantee and a damage warranty, giving you nothing to lose but the damaging termites that have invaded your Zionsville property! In addition to protecting residential properties, we also protect our commercial customers. Give us a call today to learn more!

Schedule Your

Free Inspection

Complete the form below to schedule your no obligation inspection.