Effective Pest Control In Spurgeon, IN
Spurgeon, IN, is a small town located within Monroe Township. With around 200 people, it's common to recognize familiar faces as you go about your day. However, what if you had to face pest activity? Pests are a year-round threat for Spurgeon property owners, exposing our homes and businesses to the dangers of infestation. If you want to protect your property from pest infestation effectively, we highly recommend getting help from your local pest professionals.
Welcome to Action Pest Control, one of the largest pest control companies in the Midwest. For over 70 years, our mission has been to provide comprehensive pest protection to properties throughout Pike County and the surrounding areas. With a total of 23,000 customers and counting, you can trust our services for the long haul. Get in touch with us today to discuss your residential, commercial, industrial pest control needs.
Home Pest Control In Spurgeon, IN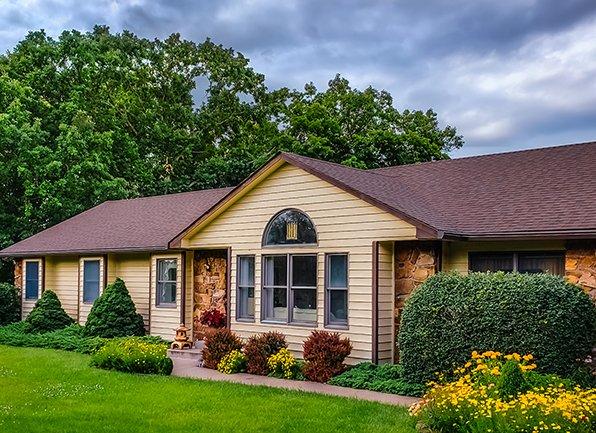 Action Pest Control provides complete residential pest control solutions that Spurgeon homeowners can depend on. We offer full coverage from common household pests, such as ants, roaches, mice, termites, spiders, and bed bugs. We offer three levels of pest protection: Advanced, Complete, and Premier:
Advanced - Quarterly service visits.

Complete – Bi-monthly service visits + annual attic inspection, termite monitoring & inspection.

Premier (Best Protection) – Service visits as needed + termite treatment and warranty.
As our most popular program, our Premier plan gives you the best year-round pest protection available. Our team of pest experts covers your home's interior and exterior, performing necessary treatments ranging from pest proofing and exclusions to residual barrier applications and bait stations. Since 1946, it has been our goal to protect the community from pests. So, call us today to get started.
Commercial Pest Control In Spurgeon, IN
Action Pest Control's commercial pest solutions cover a long list of properties from pest activity, some of which include multi-unit housing, restaurants, hospitality, food processing, and healthcare facilities. Our Integrated Pest Management (IPM) methods and 10-step preventative pest program eliminate all pest activity and protect your property from future outbreaks:
Inspection

Monitoring (glue boards, mechanical traps, insect light traps, pheromone traps, rodent bait, monitoring stations)

Identification

Sanitation (elimination of food sources, breeding sites, harborage)

Exclusion (pest-proofing with sealants or barrier materials, extra for replacing door seals, bird netting)

Harborage Reduction (resting or nesting sites)

Mechanical Controls (strategic placement of traps, multi-catch rodent traps, insect light traps)

Environmental Controls (e.g., installation of rock barriers to stop rodent burrowing)

Product Application

Documentation
After we complete our 10-step process, we will return for regular follow-up visits throughout the year to maintain your pest-free property 365 days a year. Our services help prep you for third-party inspections and interior quality assurance audits, protecting the survival and longevity of your business. Our "Action Advantage" puts the customer first because you deserve to be in good hands. Why not reach out to us to discuss your commercial pest control needs today?
How Did These Mice Get Into My Spurgeon Home?
Having mice in your Spurgeon home exposes you and your loved ones to various illnesses and diseases. The widespread contamination they cause can be severe, which is why it's vital to get ahead of the problem. If you're wondering how mice got into your home in the first place, here are some of their common access points:
Cracks and crevices in the walls and floorboards.

Gaps around windows and holes in window screens.

Openings in and around the roof and chimney.

Small openings around the foundation.

Spaces around vents and garage doors.

Around water pipes in sinks, drains, and toilets.
The best way to protect your Spurgeon home from an infestation of mice is to reach out to pest professionals. Call the team at Action Pest Control today for quality rodent control and prevention solutions. We're here to protect your home and your family from all kinds of pests, bringing you customized treatment options that are guaranteed to work.
Four Ways To Prevent Bed Bugs Infestations In Spurgeon
Bed bugs can spread quickly throughout Spurgeon homes and businesses, and that's why it's important to get ahead of the problem. Being proactive is the best way to keep bed bugs from infesting your property. Here are four helpful tactics for preventing bed bug infestation:
1. Check everything before bringing it inside, especially used furniture, luggage, clothing, etc.
2. Do laundry frequently, and wash/dry everything on very high heat.
3. Regularly clean up clutter, and remove piles of clothing, linens, etc.
4. Vacuum and steam clean the area around the bed, furniture, floors, and walls.
While these tips can help, the most effective way to approach the problem is to get in touch with a team of trusted pest experts. Here at Action Pest Control, we're here to detect all bed bug activity around your property and exterminate the infestation from the inside out. Call today to learn more about our bed bug control services.

Schedule Your

Free Inspection

Complete the form below to schedule your no obligation inspection.