Effective Pest Control In Speedway, Indiana
Speedway is an Indiana town that has been aptly named for being home to the famous Indianapolis Motor Speedway. This unique planned residential community offers a family-friendly atmosphere for its residents to work, live, and play. To help protect the people, homes, and businesses that are found in Speedway from the damages and dangers of local pests, trust the pest control experts at Action Pest Control. Action Pest Control offers affordable, comprehensive, and highly effective residential and commercial pest control programs. Partner with Action Pest Control and stop pests before they have the chance to invade your property and cause damages. Contact Action Pest Control today to learn about implementing a pest control program inside your Speedway home or business.
Residential Pest Control In Speedway, IN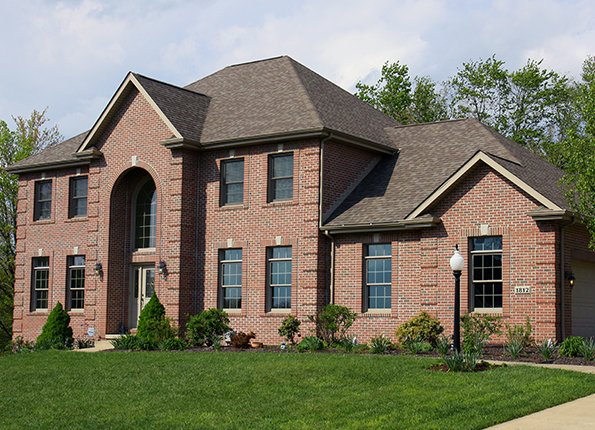 Keep pests out of your Speedway home with the help of the local pest control experts at Action Pest Control. We have the comprehensive, tailored services needed to solve any home's pest problems and we offer a selection of residential pest control programs to choose from. Our Complete Home Pest Control program is our most comprehensive and provides our customers with superior pest and termite control services. This program provides complete pest control plus termite control services and termite warranties. The Complete program includes:
A thorough inspection

Treatment to eliminate any existing pest problems

Exterior cobweb removal; window sill vacuuming

Placement of exterior rodent stations

Pest proofing to get rid of pest entry points

Discounts on other pest services

Fully guaranteed services

AND MORE!
To learn more about any of our residential pest control programs give us a call today!
Tips To Avoid Brown Recluse Spiders In Speedway, IN
Brown recluse spiders are a shy species of spider; they hide out in dark quiet places and prefer to mind their own business. However, despite their introverted nature, brown recluse spiders are still considered to be a dangerous species of spider. The venom from a brown recluse spider is very strong and can cause health consequences that require medical attention. The venom can cause the skin around the area of the bite to become necrotic, it can take a very long time for the wound to heal and the wound is very prone to infection. Avoiding coming into accidental contact with venomous brown recluse spiders is important to your health and safety. One of the best ways that you can deter brown recluse spiders from living in or near your home is to limit the number of hiding spots that they have access to. Remove piles of brush, leaves, and wood from your property. Keep storage areas free of clutter; any items that you are storing should be placed in plastic containers with tight-fitting lids to help prevent spiders from being able to get inside of them. It is also important to limit their access to your home by sealing cracks in the foundation and exterior walls, caulking spaces around doors and windows and making sure that all screens are intact. If you're finding brown recluse spiders on your property, contact Action Pest Control. Our brown recluse spider services focus on biology, behavior, and modern techniques to control these dangerous spiders in and around your home.
Commercial Pest Control Solutions In Speedway, IN
To protect your Speedway commercial facility from dangerous, damaging, invasive, and reputation-damaging pests, Action Pest Control's highly trained, experienced, and dedicated professionals can provide exceptional commercial pest control services. Our 10-step preventative pest management program provides the comprehensive services needed to eliminate any current problems you may be experiencing with pests and to prevent future pest invasions.
Inspection

Monitoring

Identification

Sanitation

Exclusion

Harbor reduction

Mechanical controls

Environmental controls

Product application

Documentation services
Action Pest Control relies on the principles of Integrated Pest Management to create an environment inside of your business that pests are not attracted to and do not want to live inside of! Contact us today to put into place a commercial pest management plan inside of your Speedway commercial property!
Learn How To Protect Your Speedway, IN Property From Termites
Protecting your Speedway property from termites is important because termites are highly invasive, can cause significant damages to the structures of homes, are difficult to eliminate, and their damages are typically not covered by homeowners insurance. To protect your Speedway home from termites, partner with the Indiana termite control experts at Action Pest Control. We can protect Speedway properties from termites through our five-step termite control system. This system includes:
An interior and exterior comprehensive termite inspection of your home.

Treatment for termites using the highly effective Termidor® which eliminates termites through both ingestion and contact.

A three-month termite elimination inspection to make sure that the infestation has been completely eliminated.

An annual termite inspection to ensure that your home has remained termite-free.

A money-back guarantee and damage warranty.
Call us today to schedule a termite inspection for your Speedway property.

Schedule Your

Free Inspection

Complete the form below to schedule your no obligation inspection.