Effective Pest Control In Lancaster, Kentucky
What's there not to love about Lancaster, Kentucky? We've got mild winters, nice hot summers, and the perfect amount of humidity. Do you know who else thinks we've got the perfect level of humidity? Pests. They love Lancaster's humid subtropical climate, which can, unfortunately, lead to pest infestations. No one wants that.
Action Pest Control is a leading pest control company in the Midwest that has provided the best residential and commercial pest solutions since 1946. Not only do we service the entire Garrard County community, but we service clients all around the Midwest, ranging from Kentucky to Illinois and Indiana. We provide protection from common household pests in the area. Contact us today to set up an initial service visit.
Home Pest Control In Lancaster, KY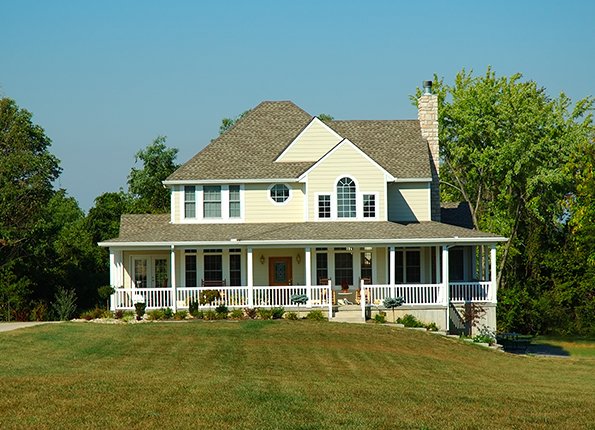 When you own a home, you seriously need to consider professional residential pest control services. The detrimental effects of a pest infestation are too potentially massive to ignore. That's why we're here. Action Pest Control has three comprehensive residential service plans that provide coverage of over 40 household pests. Beginning with a thorough inspection, our service technicians treat your property from top to bottom to rid your home of infestations and protect you and your loved ones. Head to our residential pest control page to review the details of our three service plans.
Essential - Includes exterior treatment

Advanced - Includes exterior and interior treatment

Complete - Includes exterior and interior treatment, termite monitoring, plus a complete warranty
Commercial Pest Control In Lancaster, KY
Owning a business in Lancaster presents its own set of challenges, one of them being unwanted infestations by local pests. No matter what type of facility you run, pests are never good for business. We offer comprehensive commercial pest control services to businesses, big and small. We have a long roster of commercial clients, from pharmaceutical facilities, restaurants, and hospitality to healthcare, food processing, and multi-unit housing.
We use an Integrated Pest Management system to treat your property in its entirety. Our IPM program combined with our ten-step preventative pest program is sure to leave you protected and pest-free.
Our Ten-Step Preventative Pest Program Includes:
Exclusion

Harborage Reduction

Mechanical Control

Environmental Inspection

Monitoring

Identification

Sanitation

Controls

Product Application

Documentation
3 Things Everyone In Lancaster, KY Ought To Know About Bed Bugs
Bed bugs are nocturnal parasites. They hide out during the day - usually in an area that provides frequent exposure to human contacts such as bedsheets, linens, or upholstery - and then they emerge at night to feed on the blood of humans. This makes them hard to detect because they are doing their damage when we're not awake.
Bed bugs can go for several months without food. Because they feed on human blood, their goal is to find an ideal spot that provides them with the ability to nest, lay eggs, and feed as frequently as they want. But, since they can survive without feeding for long periods, they are very resilient. They could be hiding out without your knowing it for months before any feeding even begins.
Bed bugs tend to leave groups of bites as opposed to one single bite. They leave a line of itchy red bumps, and they leave blood spots on the sheets after feeding. These are both pretty good indications of having bed bug activity in your home. Once you discover an infestation, you need to quarantine that area and everything in it immediately before they can spread any further.
Reach out to Action Pest Control for questions about bed bugs, to schedule an inspection for bed bugs, or to learn more about our bed bug control services. We are standing by to help!
Did You Know Termite Damage In Lancaster, KY Is Avoidable?
Termites are some of the most damaging pests because of their ability to cause large-scale wood damage leading to serious structural damage and thousands of dollars in repairs. So, what can you do to avoid termite damage? Review the following list of prevention methods. Most of them have to do with reducing moisture in your home, as termites are moisture pests and gravitate toward moisture-rich conditions.
Repair any leaky faucets and pipes; fix downspouts and gutters to extend further away from the house.

Install vent fans in moisture-rich areas of the house such as kitchens, bathrooms, and laundry rooms.

Service your HVAC unit regularly and install a dehumidifier in moisture-rich areas.

Move moisture-damaged wood and stray woodpiles away from your property; eliminate any wood-to-soil contact.

Put loose mortar and weather stripping around your foundation, windows, and doors to prevent entry.
The truth is that no method of DIY termite prevention is entirely effective. The best thing you can do is call in the professionals. Action Pest Control offers complete termite treatment and protection, so call us today before things get out of hand.

Schedule Your

Free Inspection

Complete the form below to schedule your no obligation inspection.