Effective Pest Control In Jeffersonville, Kentucky
Jeffersonville is a city located in Montgomery County and is a part of the Mount Sterling micropolitan area. Living in Jeffersonville comes with plenty of benefits, but one bad thing that many property owners have to deal with is pest problems. Whether you own a business or a residential building in our area, pests will always find a way to infiltrate your property, spread diseases, contaminate products and cause damage. As one of the largest pest control firms in the Midwest region, Action Pest Control has the pest control solutions you need to say goodbye to Jeffersonville pests. If you're looking for a way to keep pests out of your commercial or residential property, reach out to the pest experts here at Action Pest Control for effective solutions.
Home Pest Control In Jeffersonville, KY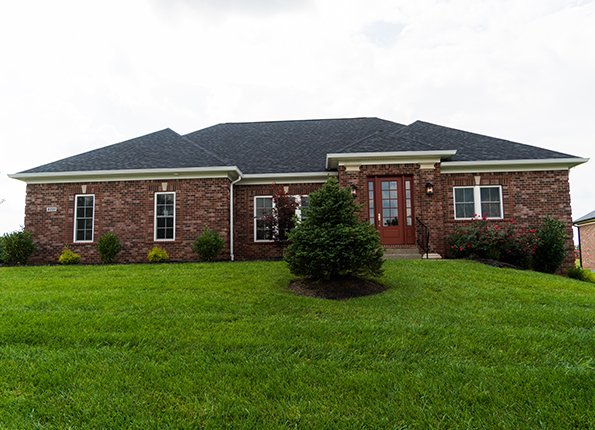 At Action Pest Control, it's our top priority to provide the most advanced and comprehensive home pest control plans available. With the help of our licensed pest technicians, you can maintain a pest-free home for years to come. No matter what pests you're dealing with, we will work with you to find the right solution to your specific pest problems. Action Pest Control provides a wide range of residential pest control services for homeowners in Jeffersonville and the surrounding area. Because we are aware that each home has unique needs, we offer three comprehensive home pest control plans to meet the individual needs of your Jeffersonville property.
Essential

Advanced

Complete
Our Complete pest control program is our most popular and comprehensive home pest control option. This plan protects your Jeffersonville property from over 40 common household pests, including termites, cockroaches, rodents, spiders, and many more. Give Action Pest Control a call today to schedule your free inspection.
Commercial Pest Control In Jeffersonville, KY
If pests get into your Jeffersonville business building and disturb your customers, then your inventory, property, and reputation could be at risk. However, when you partner with Action Pest Control for effective and affordable commercial pest control services, you can avoid pests and all the problems they can cause for your business. At Action, we understand that pests threaten the success and reputation of Jeffersonville companies, which is why we are happy to provide customizable commercial pest control services that you can't find anywhere else. Our 10-step preventative pest management program keeps pests out of your business year-round. Our commercial pest control options include thorough inspections and accurate pest identification to exclusion services and complete documentation. If pests are threatening your Jeffersonville business, don't hesitate to contact Action Pest Control. We have answers for all of your commercial pest control needs.
3 Things You Can Do To Avoid Brown Recluse Spiders In Jeffersonville, KY
Spiders are creepy no matter how you look at them. These insect-eating pests are known for creating unsightly webs in doorways and causing even the bravest individuals to run away screaming. However, for all the fear surrounding these pests, only a few spider species in our area are dangerous. For example, brown recluse spiders are known for their venomous bites and dangerous side effects. Although bites from these spiders are rarely fatal, they can still have some adverse symptoms. Here are three ways you can avoid brown recluse spiders in Jeffersonville.
Seal any possible entry points that brown recluse spiders could use to get inside your home, such as gaps in your foundation, cracks around doors, and torn window screens.

Remove clutter from the interior and exterior of your property to reduce areas where brown recluse spiders can hide.

Seal your garbage cans and store pet food away when not in use. This will reduce the number of insects that invade your property, and by extension, spiders as well.
The best defense against spider problems is professional spider control services from Action Pest Control. Contact us today to learn how our commercial or residential pest control programs can benefit your Jeffersonville property.
Why Jeffersonville, KY Residents Should Take Termites Seriously
Until you deal with termite problems yourself, you can't fully understand how destructive these tiny wood-eating pests are. It can be easy to think, "Well, termites won't invade my property." However, termites are capable of infesting your Jeffersonville home or business year-round and can cause a significant amount of damage within a short period. Termites are social insects that work together to tunnel through a building and bring back cellulose for their colonies. Over the course of five to eight years, termites can gradually eat away at the structure of a Jeffersonville property, weakening it as time goes on. Unless termite activity is identified and eliminated, this destruction can lead to costly repairs.
Protect your home or business building from termites by reaching out to Action Pest Control for excellent termite control and prevention services. We make it our goal to identify, eliminate, and prevent termite activity around your property year-round. Give us a call today for more information about what our termite control process involves.

Schedule Your

Free Inspection

Complete the form below to schedule your no obligation inspection.