Local Jasper, Indiana Pest Control Pros
Jasper, a thriving community in the heart of Southern Indiana, is a wonderful place to call home. Unfortunately, insects and rodents also call this area home. At Action Pest Control, our number-one priority is protecting Jasper homes and businesses from the problems caused by pests such as spiders, mice, ants, and termites. As a local pest control provider, we understand the pest pressures commonly found in our area and will customize a unique pest control program that will fit your property's exact needs. If you've been searching for effective pest and termite treatment options, look no further than Action Pest Control!
Action Pest Control
1117 IN-162
Jasper, IN 47546
(812) 482-6206
(800) 467-5530


Action Pest Control
Action Pest Control - Corporate Office
2301 S Green River Rd
Evansville, IN 47715
(812) 477-5546
(800) 467-5530


Hours: (EST)
Monday: 9:00am – 6:00pm
Tuesday: 9:00am – 6:00pm
Wednesday: 9:00am – 6:00pm
Thursday: 9:00am – 6:00pm
Friday: 9:00am – 6:00pm
Saturday: 9:00am – 1:00pm


Proudly serving the city of Jasper, IN, as well as the surrounding areas, including:
Bramble
Eckerty
Kyana
Spurgeon
Celestine
Huffman
Marengo
Stendal
Dale
Indian Springs
Paoli
Willow Valley
Dover Hill
Ironton
Portersville
Youngs Creek
Featured Pest Control Services In Jasper
Jasper IN, Termite Control Services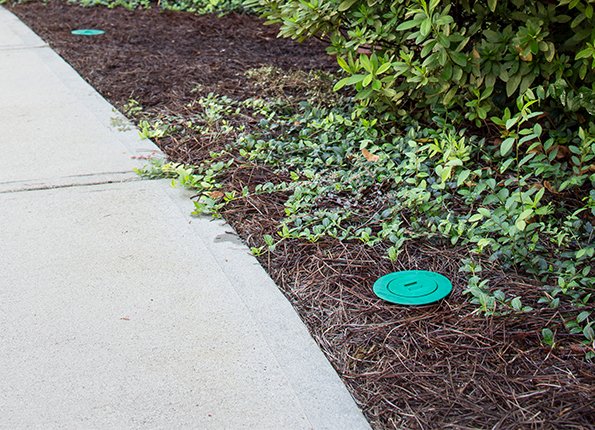 Termite damage is a serious threat to the structural integrity of homes and commercial buildings. Unfortunately, termite infestations are often overlooked because termites invade silently, and their damage is not always immediately apparent. Termites cost home and business owners in the United States over 5 billion dollars each year. Termites have been nicknamed "silent destroyers" due to their ability to avoid detection until they've already inflicted significant damage to the structure of a home or business. Are you 100% sure that those spongy floorboards are caused by aging? How about those tiny holes in wood surfaces or the shed wings next to your window? When you start noticing these signs, it's important to know how to identify what is caused by normal wear and what could be a sign of a termite infestation. With the help of the licensed pest professionals here at Action Pest Control, you can do just that.
Our termite control professionals can identify if you have termites actively working on your property or if there are signs that termites have been there recently. Our termite control services include termite monitoring, termite baiting, and highly effective termite control treatments with the use of Termidor®. Don't give termites a chance to infest your Jasper home or property when you can contact Action Pest Control today for immediate assistance.
Home Pest Control In Jasper, IN
Here at Action, we offer comprehensive, year-round residential pest control programs that will eliminate pests currently living in your Jasper home and that future pest won't stand a chance. Keep pests from feeding on your food sources, contaminating counter surfaces, and spreading diseases with one of our home pest control plans.
Our service professionals understand that your residential property has its own unique needs, which is why we offer a variety of year-round home pest control options. These programs include our Complete and Advanced programs and our Premier pest control program, which is our most inclusive pest program.
The Complete Pest Control Program is an affordable, effective pest management solution covering over 40 household pests, including termites, stinging insects, and rodents. Partner with the professionals at Action to keep pests out of your Jasper home and away from your family. Reach out to us today to learn more about our home pest control options.
Learn More About Mosquito Dangers In Jasper, IN
Mosquitoes are irritating pests capable of spreading dangerous diseases such as West Nile virus, malaria, and dengue. Protect your property from the problems mosquitoes cause when you turn to Action Pest Control for all of your mosquito control needs. Our mosquito-reduction program will keep mosquitoes from resting and breeding on your property throughout the mosquito season. Our mosquito control services include:
A thorough inspection of your property to locate mosquito breeding and resting areas on your property.

Effective treatment using EPA-approved mosquito control products.

The reduction of mosquito populations by eliminating incoming mosquitoes and preventing mosquito larvae from hatching into adults.
Don't hesitate to reach out to the pest experts here at Action Pest Control to learn more about our reliable mosquito reduction methods.
Commercial Pest Control Solutions In Jasper, IN
Maybe you've had your business for years and never had a problem with pests. It only takes is one infestation or one customer spotting a mouse for the reputation of your Jasper business to be damaged. To protect your business and its reputation from pests, choose one of the long-term solutions provided by the professionals at Action Pest Control. Our highly trained, qualified, and experienced team of pest control experts provides exceptional pest protection to cover any business industry.
Our preventative commercial pest management program includes:
Inspection

Monitoring

Identification

Sanitation

Exclusion

Harborage Reduction

Mechanical Controls (Traps)

Environmental Controls

Product Application

Documentation
Partner with Action Pest Control today, and rest easy knowing that you will never have to deal with unwanted pests in your business again!
How To Get Rid Of Bed Bugs In Jasper, IN
If bed bugs have found a way into your Jasper home or business, the only way to eliminate them is with professional bed bug control. Bed bugs reproduce rapidly and hide in areas you cannot see or reach. If you notice bed bugs or signs of bed bugs on your property, it's important to contact the professionals here at Action Pest Control right away.
Action Pest Control offers canine bed bug inspections to determine if bed bugs are on your property and identify their location. Our canine inspection team can identify bed bugs, no matter what their stage of life is. Whether you have bed bug eggs, nymphs, or adults in your home or business, our canine inspectors can determine the extent of your bed bug infestation. If discovered during the inspection, we can eliminate bed bugs from your property using heat remediation treatments. Heat is an eco-friendly, non-invasive, and highly effective method that penetrates all the surfaces on your structure, eliminating every bed bug. To learn more about how Action Pest Control protects Jasper properties from bed bugs, give us a call today.

Schedule Your

Free Inspection

Complete the form below to schedule your no obligation inspection.