Effective Pest Control Services In Henderson, IN
Henderson is a small Midwest community located in Rush County, Indiana. The pest control professionals at Action Pest Control want to help you maintain your home and property while keeping your family and pets healthy by providing you with quality, affordable, and safe pest control services. You can have the peace of mind to know that you will receive timely pest control services performed by experienced, certified technicians by trusting Action Pest Control. Whether you have ants in your kitchen, spiders in the closet, or mice in the attic, we can provide an effective solution for your Henderson property.
Henderson, IN Pest And Termite Control Services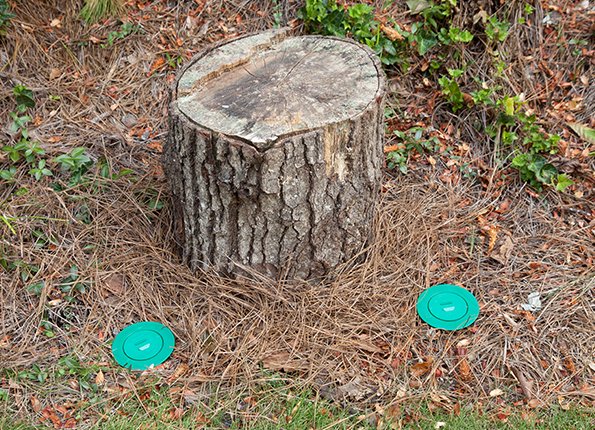 Boxelder bugs, mice, ladybugs, flies, ants, termites, and other common household pests can all invade your Henderson home, contaminate food sources, nest behind your home's walls, spread diseases, and be very damaging and annoying! Whatever the pest, the best way to get rid of them and prevent future issues is to put a professional pest control program in place.
At Action Pest Control, we have year-round residential pest control programs available to protect your home from common household pests, in addition to providing services to treat, monitor, and control termites.
Advanced pest control program - This plan includes exterior and interior pest control treatments plus cobweb removal, pest-proofing (as needed), and protection against rodents.

Complete pest control program - The Complete program is our most inclusive program and includes everything in the Advanced program plus a termite inspection, termite monitoring services, and our termite warranty.
These year-round residential pest control programs are fully guaranteed and include unlimited service calls! Get in touch with one of our professionals to find out which residential pest control program is the right fit for your Henderson, Indiana home.
Get Rid Of Bed Bugs IN Henderson, IN
Bed bugs are tiny pests that can invade a home and cause many significant problems, including sleepless nights. If you discover bed bugs in your Henderson home, it may be tempting to try and solve the issue yourself by placing all of the mattresses in your home on the curb. We hate to be the bearer of bad news, but this tactic will not work because, despite their name, bed bugs live in many areas throughout your home, not just in mattresses. The bed bug's flat oval body fits perfectly into the cracks between floorboards, cracks in the walls, the spaces found behind outlets, and cracks or spaces found in wooden furniture.
The best way to completely rid your home of bed bugs is to contact a professional bed bug control expert at the first sign of an infestation. The first step to controlling bed bugs in your home is to complete a thorough bed bug inspection. At Action Pest Control, we use our highly trained bed bug detection dogs to accurately identify any adult bed bugs, larvae, and eggs in your home. Upon discovery of an infestation, we will then provide treatment through our heat remediation services.
Using heat to control bed bugs is an extremely effective and non-invasive way to eliminate an infestation without using harsh chemicals. By choosing heat remediation, you can expect the following benefits:
Immediate results.

Only one day of treatment (in general).

Fast re-entry into your home.

Peace of mind to know that all stages - eggs, larvae, and adults- will be killed.
Henderson, IN Mosquito Control Services
Mosquitoes are a concern for people all over the United States. They are parasitic pests that feed on our blood, interrupt our outdoor events, leave behind itchy red welts, and transmit serious diseases. At Action Pest Control, we understand the dangers of mosquitoes and pride ourselves in providing safe treatment to reduce populations on your Henderson property.
Our mosquito control program includes an inspection by one of our professionals to find mosquito breeding areas on your property, followed by treatment using EPA-approved mosquito control products. These mosquito control products work to reduce the number of incoming mosquitoes that are thinking of choosing your property as their hunting grounds and prevent mosquito larvae from hatching into adults.
Usually, mosquitoes are a neighborhood problem; they are not found just on your property. The best way to get the most dramatic results is to get your whole neighborhood involved. To find out more about our large-scale mosquito control program and the discounts applied, give us a call today.
Termite Control In Henderson, IN
Termites are a pest that does not cause any harm to people, but they do cause extensive damage to the structure of homes. They enter homes silently, invade structural wood, and begin working day and night to feed their colony with the wood they excavate from your home.
Remove termites with the help of a professional. At Action Pest Control, we can eliminate and control termites in Henderson homes through our five-step termite control system. We provide comprehensive treatment and control through the following:
1. An initial comprehensive inspection by one of our licensed professionals.
2. Treatment with Termidor®, which works to eliminate termites by both ingestion and contact.
3. A three-month termite elimination inspection. We guarantee our termite elimination products to be 100% effective in eliminating your termite infestation in three months or less.
4. An annual termite inspection to ensure that your home is staying termite-free.
5. A money-back guarantee as well as a damage guarantee.
For more information about our termite control system, including installing the highly effective and environmentally friendly Sentricon® Termite Colony Elimination System, contact Action Pest Control today!

Schedule Your

Free Inspection

Complete the form below to schedule your no obligation inspection.