Professional Pest Control In Dale, Indiana
Action Pest Control is dedicated to protecting homes and businesses whether they are located in big cities or small towns like Dale, Indiana. We have one mission, providing effective pest control solutions in a timely and affordable manner. Action Pest Control's team is ready to eliminate insects and other pests from your Dale property and keep them from returning. Trust Action Pest Control and our experience, training, and industry-leading solutions to keep your residential or commercial property free of insects, rodents, and other pests long-term. To learn more about our pest control services, give us a call today.
Residential Pest Control In Dale, IN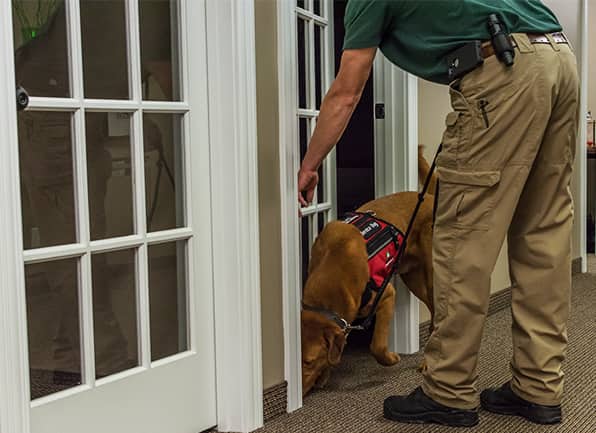 Implement a year-round residential pest control plan from Action Pest Control and know that your home will be free of pests once and for all.
We offer three comprehensive pest control programs to ensure that we are able to meet homeowners' specific needs.
Essential pest control: Our basic service provides exterior pest defense services along with cobweb removal.

Advanced pest control: This program provides both exterior pest defense and interior pest treatments.

Complete pest control: Provides exterior and interior pest treatments, an annual attic inspection, termite monitoring services, and a termite inspection, termite monitoring services, and a termite warranty.
To learn more about our year-round pest control services, give us a call today to speak with one of our helpful professionals.
Guide To Rodent Prevention In Dale, IN
You should never assume that your home is safe from a rodent infestation; rodents can squeeze their way into any home, any time of the year. Putting into place a professional rodent control solution is the best way to keep pests out of your home throughout the entire year. At Action Pest Control, we understand rodents and the problems they can cause inside homes. To eliminate rodents from homes, and prevent their return, we have developed our rodent control program which includes a thorough inspection, the implementation of bi-monthly or quarterly treatments, and tailored treatment protocols. We perform follow-up inspections to make sure the elimination was successful. We also complete minor pest proofing to get rid of pest entry points as well as things that may be attracting rodents to your property. Our rodent control program is flexible and can be completed as a stand-alone service or as part of our year-round residential pest control programs. To eliminate problematic rodents from your Dale property, give the rodent control experts at Action Pest Control a call today.
Commercial Pest Control Services In Dale, IN
To protect Indiana businesses from pests, Action Pest Control offers our preventative pest management program. This program provides the services needed to eliminate pests that are currently infesting your Dale facility as well as prevent their return through routine maintenance services. Our 10-step commercial preventative pest management program includes:
Inspections

Monitoring

Identification

Sanitation

Exclusion

Harbor reduction

Mechanical controls

Environmental control

Product application

Documentation services
Our highly trained and qualified service professionals are supported by supervisors, managers, and entomologists, ensuring that the highest level of service is always delivered. To learn more about working together to maintain a pest-free environment inside your Indiana business, reach out to Action Pest Control today.
Why DIY Bed Bug Treatments Fail In Dale, IN
The reason why professional bed bug control measures are always suggested to eliminate a bed bug infestation is simple: DIY bed bug treatments won't be successful. One of the biggest reasons that DIY bed bug treatments fail is because bed bugs have built up a tolerance to the chemicals used in at-home products and because DIY products won't successfully kill all stages of bed bugs (adult, nymph, and egg). Another reason for their high failure rate is because the bed bug's flat oval-shaped body is designed to hide in very tight cracks and crevices. It takes a trained professional to discover where all the bed bugs are located throughout your home. Just missing a few bed bugs during the treatment process will lead to a re-infestation. If bed bugs have found their way into your Dale home, immediately contact Action Pest Control. Our experts will quickly come to your aid and implement the professional services needed to completely eliminate the infestation. We successfully eliminate bed bug infestations with the help of our K-9 bed bug inspection team and eco-friendly heat treatments. To learn more about our professional bed bug control services, please give us a call today.

Schedule Your

Free Inspection

Complete the form below to schedule your no obligation inspection.