Effective Pest Control In Avon, Indiana
Avon, Indiana, is a great place to live, so great that Money Magazine chose it as the "17th best place to live in America"! This city takes pride in providing its residents with a nurturing, family-friendly atmosphere and taking the necessary steps to protect the natural environment found in Avon. To help keep Avon a great place to call home, turn to the local pest control experts at Action Pest Control. Our team can provide the environmentally friendly services that are needed to keep any Avon home or business free of dangerous, damaging, and potentially disease-spreading pests. Contact us today to learn more about which of our pest control services are the perfect solution for your residential or commercial pest-related needs!
Residential Pest Control In Avon, IN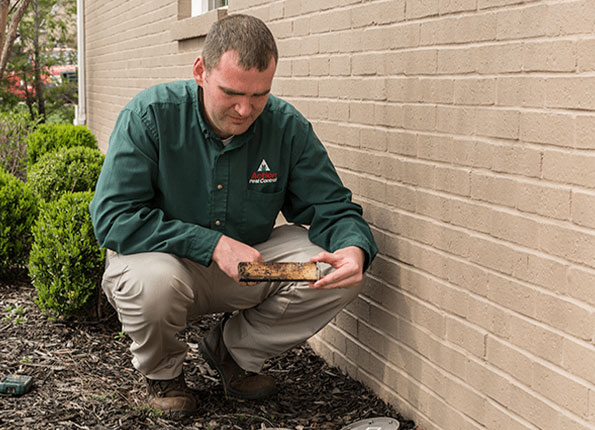 At Action Pest Control, we understand that each home and family have their own unique needs and budget. To help make sure that we meet everyone's individual needs, we offer four different home pest control programs allowing you to pick the coverage that best suits your needs. Our most popular program also happens to be our most comprehensive- the Complete pest control program. Our Complete program offers our customers the most bang for their buck and includes:
Coverage for over 40 household pests

Cobweb removal

Exterior pest defense and interior pest

Treatment

Windowsill vacuuming

Exterior rodent stations and rodent control

An annual attic inspection

Complete guaranteed services and unlimited service calls

Termite monitoring and inspections

And more
Contact us today to learn more about any of our environmentally friendly home pest control programs and which is the right choice for your Avon, IN residential property!
House Spider Prevention Tips For Avon, IN Residents
House spiders are a common invader of Avon homes. They find their way inside while foraging for food or looking for a safe place to overwinter. Once inside, they will build and abandon webs, always looking for sources of food, other spiders, and insects. To stop these eight-legged invaders from lurking throughout your home, our professionals suggest the following house spider prevention tips:
Remove overgrown vegetation and piles of wood and other debris where spiders like to hide.

Seal all entrance points into your home. Caulk gaps found around exterior windows and doors, replace torn door or window screens, seal cracks in your home's foundation, place tight-fitting covers over all vents, and seal the spaces found around pipes, wires, and other utilities that are entering your home.

Insects are attracted to light, and spiders are attracted to insects. Turn off outdoor lights as much as possible or switch from white light bulbs to yellow or LED bulbs, which are less attractive to insects.

Inside keep storage areas in your home free of clutter and debris.

Put into place a year-round pest control plan from Action Pest Control to eliminate house spiders from your property and the plethora of house invading insects drawing the house spiders to your property and home.
To learn more about our spider control services, give us a call at Action Pest Control today!
Commercial Pest Control Services In Avon, IN
Through our 10-step preventative commercial pest management program, the professionals at Action Pest Control can provide the services needed to keep your Avon commercial property free of damaging and disease-spreading pests! Our 10-step program includes inspection, monitoring, identification, sanitation, exclusion, harbor reduction, mechanical controls, environmental controls, product application, and documentation services. Combining these carefully implemented steps and the dedication of our service professionals, continuously supported by supervisors, managers, and entomologists, is an excellent way to protect your Avon business, employees, and customers from pests. At Action, we will work tirelessly to ensure that the environment found in and around your business is no longer attracting pests. We eradicate pests and make sure future pest activity is being minimized and monitored. Contact us today to learn more about implementing a commercial pest control program from Action Pest Control into your Avon business.
Protect Your Avon, IN Property From Termites
Protect your Avon, IN property from termites with the expert help of the professionals at Action Pest Control. We provide the comprehensive termite solutions needed to accurately determine termites' presence and completely eradicate them from a property as quickly and thoroughly as possible. Our Five-Step Termite Control System includes a comprehensive inspection and the infestation treatment using Termidor®- a highly effective product that eliminates termites through ingestion and direct contact. Our professionals then follow up with a three-month termite elimination inspection AND an annual termite inspection to make sure that your home is remaining completely free of wood-eating termites. We are so confident in the effectiveness of our termite control services that we also offer our customers a money-back guarantee and a damage warranty. To learn more about our five easy steps to eliminate and prevent problems with destructive termites on your Avon property, call us today!

Schedule Your

Free Inspection

Complete the form below to schedule your no obligation inspection.