Effective Pest Control In Versailles, Kentucky
Versailles is a small city in Woodford County, Kentucky, not too far from Lexington. With our small-town atmosphere and friendly neighborhoods, Versailles is an excellent place for families and business owners to get involved with the community. Despite the many great aspects of our area, Versailles property owners still face the threat of pest infestations. If pests threaten your health and security, turn to Action Pest Control for all your pest control needs. Whether you need residential or commercial pest control services, we have it all. Don't allow pests to invade your Versailles home or business, reach out to Action Pest Control today for immediate assistance.
Home Pest Control In Versailles, KY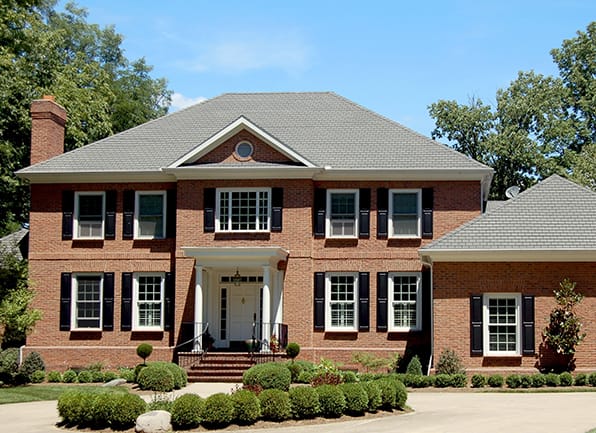 A home is somewhere you can feel safe from outside worries and potential threats. However, when pests enter your Versailles residential property, they can turn a safe home into a living nightmare. The good news is that the pest experts here at Action Pest Control are on your side. We will work with you to solve every one of your pest control problems. We offer a comprehensive range of home pest control and management solutions to fit the needs of your home and family. We offer three unique home pest control plans to keep a wide variety of common pests out of your home year-round.
Essential

Advanced

Complete
No matter which home pest control plan you choose, we assure you that it will include interior pest treatment, exterior pest defense, cobweb removal, rodent control, and as-needed pest proofing, among other services. Reach out to Action Pest Control today to start defending your home the right way.
Commercial Pest Control In Versailles, KY
Pest infestations can cause your business to suffer. Customers don't want to see mice or cockroaches in your Versailles commercial facility. Pests are capable of causing major problems for your business. Not only can pests damage equipment and disturb customers, but they can also carry dangerous diseases that could shut down your business temporarily or even permanently. The professional pest technicians at Action Pest Control have what it takes to eliminate any pest infestation your Versailles business might be facing. Being pest-free means, you can spend less time worrying about pests and more time focusing on the other needs of your commercial establishment. Don't wait for pests such as rodents and insects to compromise the quality of your products and services. Trust Action Pest Control with your commercial pest control needs. We have a plan of action to take care of any pest activity in your business. Give us a call today to request your free estimate.
Guide To Minimizing Mosquitoes In Versailles, KY
Mosquitoes are an event planner's worst nightmare. Nothing is more annoying than those buzzing, blood-feeding pests that interfere with outdoor gatherings and disrupt important events. Mosquitoes are known to carry and transmit many harmful diseases responsible for life-long health issues, diseases such as malaria, West Nile, and Zika, to name a few. It's important to protect your property from becoming a mosquito breeding ground by removing factors from your property that could attract mosquito activity. Some of the best ways you can minimize mosquito activity around your Versailles home or business are listed below.
Dump out items that collect water, such as buckets, cans, and flower pots.

Fill in low-lying parts of your lawn.

Remove leaves, sticks, and other fallen debris from your gutters.

Reduce sources of still or standing water.

Keep your grass trimmed short.

Cut thick brush and weeds away from your exterior walls.
At Action Pest Control, we have everything from commercial mosquito abatement services to mosquito prevention tips and more. Don't wait for mosquitoes to drive you insane this season; reach out to Action Pest Control for immediate mosquito control solutions.
Termite Damage Can Happen To Any Property In Versailles, KY
While it is true that termites are attracted to wooden materials, several other factors could encourage termite activity on your Versailles property. Many people believe that if you reduce the attractants that may cause termites to invade, you can avoid termite infestations altogether. Some of the ways you can reduce the chances that termites will infest your Versailles home or business include:
Sealing potential entry points in your foundation, exterior walls, and roofing.

Eliminating sources of excess moisture.

Removing other wooden elements from your lawn, especially decaying wooden materials.

Cutting foliage away from your building to allow sunlight to hit your foundation.
Although removing certain elements from your property can help reduce your risk of having termites in your home or business, the truth is termite damage can happen to any Versailles property. No matter how much you try to keep termites away with termite prevention tips, there's no 100% effective way to ensure termites won't damage your property. When it comes to termite infestations, no Versailles property is entirely protected unless it has an effective termite control plan put in place. Action Pest Control has been combatting termite problems in the area since 1946. We know how to treat infestations and how to keep termites out of homes and businesses for good. Our licensed pest technicians have the tools to identify, control, and prevent termite activity on your property. Don't hesitate to contact Action Pest Control today for more information about our termite control and management programs.

Schedule Your

Free Inspection

Complete the form below to schedule your no obligation inspection.