Professional Pest Control Services In Paris, Kentucky
Paris, Kentucky, is a city located in Bourbon County, about 18 miles northeast of Lexington. Thriving businesses, beautiful outdoor recreational spaces, educational opportunities, and a family-friendly environment are what make Paris a wonderful area that people are proud to call home. Pests such as rodents, insects, and spiders also thrive in our area and invade our properties. Here at Action Pest Control, we understand how frustrating pests can be. Whether you need a pest control plan for your residential or commercial building, we have a solution that will fit the exact specifications of your Paris property. For advanced pest control services and treatment options, reach out to Action Pest Control today.
Residential Pest Control In Paris, KY
Your Paris home and family deserve the best pest control services and products available. Here at Action Pest Control, we provide just that. We offer a wide variety of
home pest control services
to Paris homeowners. Our Complete pest control program covers over 40 common invasive pests, including mice, roaches, stinging insects, ants, spiders, and termites. At Action Pest Control, we believe in providing the most effective pest control and management services. Keep your residential property protected from the damage, contamination, and problems pests cause with a little help from our certified pest professionals. Contact us today for more information about our home pest control programs or discuss what services you need for your Paris property.
Learn How To Protect Your Paris, KY Family From Mosquitoes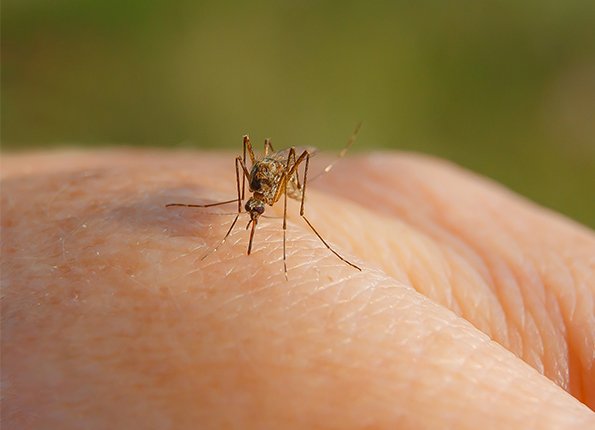 Mosquitoes are not only irritating but also present health risks to you and your family. When you get bitten by a mosquito, there is a chance that you could contract a disease. Some of the illnesses mosquitoes are known for transmitting include the Zika virus, yellow fever, dengue, and malaria. Protect your family from the threat of mosquitoes with a few of these mosquito prevention tips:
Wear insect repellent while outdoors.

Stay inside during dawn and dusk, which is when mosquito activity is highest.

Trim your grass short.

Keep thick brush, weeds, and branches cut away from your exterior walls.

Reduce sources of standing water by covering small ponds, dumping out items that collect water, and clearing your gutters of debris.
The best protection against mosquitoes and the diseases they spread is professional mosquito control from Action Pest Control. We offer monthly services throughout the mosquito season as well as one-time treatment options. Consider reaching out to us today for immediate assistance with your pest problems.
Commercial Pest Control In Paris, KY
Invasive pests in your Paris business building threaten the health of your customers, damage property, and compromise the quality of the goods and services you provide. Additionally, a pest infestation runs the risk of damaging your company's reputation. At Action Pest Control, we understand how much of a problem pests can be for your business, which is why we offer a customizable commercial pest control program to meet the unique needs of your Paris commercial facility. Our licensed and highly-trained pest technicians will perform each inspection, service visit, and treatment application with an expert touch every time. No matter what business industry you are in, we have a pest control solution for you. Our number one priority is working with you at Action Pest Control and finding a pest protection plan to fit your unique needs. With Integrated Pest Management methodology, we will help you eliminate existing pest infestations and protect against future pest activity. Give us a call today to schedule your commercial pest inspection.
My Homeowners Insurance Will Cover Termite Damage, Right?
Most homeowner's insurance policies cover damage caused by things that aren't under your control. When natural disasters such as hurricanes, floods, fires, or tornadoes damage your property, it's nice to know that your insurance usually covers the majority of your repair costs. Homeowner's insurance covers many different issues, but termite damage is not one of them. If termites invade your Paris property, it's your responsibility to take the proper steps to remove them. If you fail to do so and termites damage your home, your homeowner's insurance is not liable for the repair costs. Termites invade residential properties silently and are capable of living undetected in your home for several years at a time. Without the protection of a termite control plan, your home is at risk for an infestation. Avoid this risk when you partner with the termite control specialists here at Action Pest Control. We offer several termite prevention and treatment options to cover the specific needs of your Paris property. Contact us today to learn more!

Schedule Your

Free Inspection

Complete the form below to schedule your no obligation inspection.