Effective Pest Control In Lawrenceburg, Kentucky
Lawrenceburg is a wonderful place to start a business or raise a family. Whether you enjoy our quaint and historic city or the amenities of rural life, Lawrenceburg is home to a wide variety of people and communities. Unfortunately, our area has a wide variety of pests as well—partner with the certified pest professionals here at Action Pest Control to keep pests away from your property. We offer commercial pest control services, home pest control services, advanced termite treatments, and everything in between. No matter what you need, we have you covered. Give us a call today to experience life without pest problems!
Residential Pest Control In Lawrenceburg, KY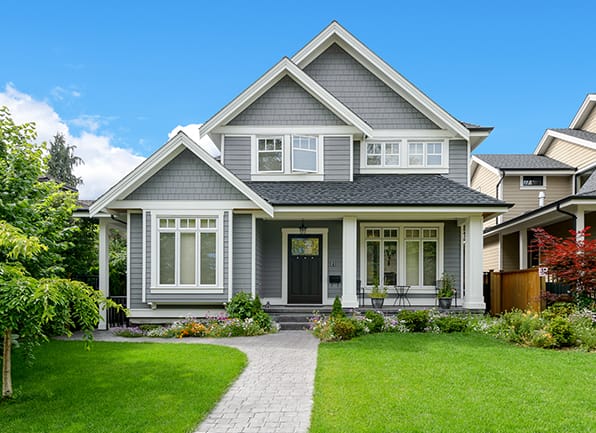 Keeping your Lawrenceburg home pest-free is no easy task. No matter how many DIY pest-prevention tips you follow or how much effort you put into reducing the factors that may attract pests to your property, pests will always find a way to get into your home. However, when you implement a residential pest control plan from Action Pest Control, you can relax in a pest-free home all year long. We offer three effective home pest control plans to fit the specific needs of your home and budget.
Essential home pest control

Advanced home pest control

Complete home pest control
Our pest control plans offer varying levels of pest protection ranging from exterior pest defense to interior pest treatment, rodent control, cobweb removal, fully guaranteed services, and as-needed pest proofing. However, our Complete home pest control program is our most comprehensive residential program. It includes everything from annual attic inspections to termite inspection and monitoring services. Keep Lawrenceburg pests away from your property with the protection of Action Pest Control!
Commercial Pest Control In Lawrenceburg, KY
Pests don't just threaten the quality of your goods and services; they also threaten your health, property, and reputation. At Action Pest Control, we understand how important a pest-free business is, so we work with business owners to create customized commercial pest control plans for Lawrenceburg businesses. Our service professionals ensure commercial properties remain free of pests year-round. We use Integrated Pest Management in all our commercial pest plans. Keep pests such as termites, rodents, and cockroaches out of your commercial facility with help from Action Pest Control. Don't hesitate to contact us today for a list of all the industries we service or schedule your free inspection.
Learn How To Avoid Bed Bugs In Lawrenceburg, KY
You've probably heard someone say, "Sleep tight, don't let the bed bugs bite," at some point in your life. However, this saying is more than just a funny thing you tell your kids. Bed bug infestations have become increasingly common, and many Lawrenceburg property owners see infestations spring up in their own homes. Bed bugs are hitchhiking pests, which means they climb on your clothing, bags, or personal belongings to travel from one location to another. To avoid bringing bed bugs into your Lawrenceburg home, consider following a few of these bed bug prevention tips:
Instruct your children to keep their belongings away from other students' belongings while at school.

Keep your bags and belongings up off the floor of public spaces such as libraries, schools, airports, movie theaters, and public transportation.

Check your hotel or motel for signs of bed bugs before staying the night.

When traveling, keep your used clothing in plastic bags to trap any bed bugs that might have crawled onto them (and keep other bed bugs out).

If you find bed bug eggs or other bed bug signs on your clothing or bags, toss those items in the washer on the highest heat setting.
Despite your caution, there's still a chance that bed bugs might infest your Lawrenceburg home. Bed bug infestations are difficult to impossible to treat without professional help, which is why you should always turn to Action Pest Control for bed bug problems. We have several resources to help identify and remove your bed bug infestation, including a K-9 bed bug inspection team and effective bed bug heat treatments. Reach out to us today for more information about how our bed bug control plans eliminate infestations.
Are Termites A Threat To Lawrenceburg, KY Home?
No matter what state you live in, it's a good idea to figure out which pests are common in your area. Subterranean termites are a significant problem for many Lawrenceburg homeowners. The damage termites can inflict on your home is directly connected to how long an infestation remains undiscovered. A smaller colony of 60,000 termites is capable of eating through an entire 2x4 within a matter of six months or less. Mature termite colonies can cause extensive damage to Lawrenceburg homes in about 8 to 11 years. While this time frame may seem like a long time, many termite infestations aren't discovered until several years after they initially invaded. And some cases of termite infestations involve multiple colonies. Signs of termite damage in your home may include:
Sunken or spongy floors.

Buckling wood.

Cracks in your ceiling.

Areas that appear water damaged.
If your home shows signs of termite damage, the best thing you can do is contact the professionals at Action Pest Control. We designed our comprehensive five-step termite control program to treat existing infestations and protect your Lawrenceburg property from future attacks. Give Action Pest Control a call today to request a free estimate.

Schedule Your

Free Inspection

Complete the form below to schedule your no obligation inspection.