Professional Pest Control In Danville, Kentucky
Danville, Kentucky, is a community-minded city located in Boyle County, Kentucky. Danville has a quintessential downtown, safe neighborhoods, and plenty of community and recreational activities to keep everyone engaged. Protect your Danville home or business from pests that also call Kentucky home with the help of Action Pest Control. At Action, we have the experience, training, and industry-leading solutions to keep your residential or commercial property free of pests throughout the entire year. Call Action Pest Control today to begin letting our team take care of all your pest control needs.
Residential Pest Control In Danville, KY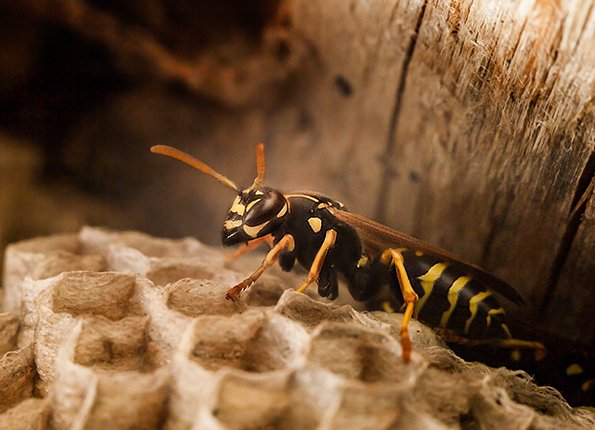 Are you ready to put into place a plan of action to keep invasive mice, ants, roaches, termites, ladybugs, silverfish, mites, beetles, and more out of your Kentucky home? If you answered yes, then the professionals at Action Pest Control have what you are looking for, year-round residential pest control programs. We offer three different residential pest control programs tailored to meet the unique needs of any Danville homeowner.
Essential: Offers exterior pest defense services along with cobweb removal.

Advanced: Provides exterior pest defense and interior pest treatments.

Complete: Provides exterior pest defense, interior pest treatments, termite monitoring, inspection, and warranty.
Reach out to Action Pest Control today to discover the specific details about each plan and how we can work together to protect your home from our area's most common household pests.
What Can I Do To Avoid Stinging Insects In Danville, KY?
Stinging insects are a difficult pest to prevent from choosing your property to nest on. Stinging insects can be a dangerous pest to deal with once on your property. When stinging insects build their nests in, on, or very near your home, the chance of you, your kids, or pets being stung greatly increases. It's especially true in the late summer and fall when their numbers are at their highest. It is best to contact Action Pest Control to eliminate problems with stinging insects on your property. Our professionals will quickly come to your aid and provide the stinging insect control services needed to resolve the problem in the safest manner possible. To solve a problem with stinging insects, our professionals will identify the species present, point out conditions attracting them to your property, and determine an effective way to eliminate them. If you are experiencing problems with stinging insects, call Action Pest Control today.
Commercial Pest Control In Danville, KY
Having insects and rodents inside your facility can cause a multitude of problems for you and your business:
Introducing health threats.

Causing structural damage.

Damaging inventory and product.

Damaging your business's reputation and bottom line.

Scaring away customers and employees.
To protect your commercial facility from pests and all the problems they can cause, turn to Action Pest Control. We have the experience and industry-leading technology needed to solve your company's pest control needs. To learn more about our 10-step preventative pest management program and how it will work to maintain a pest-free environment within your commercial facility, give Action Pest Control a call today.
What You Need To Know About Bed Bugs In Danville, KY
To protect yourself and your home from bed bugs, you need to know and understand some helpful facts about bed bugs. Knowledge is power, especially when trying to protect your home from becoming a home to bed bugs!
Bed bugs are exceptional hitchhikers, and this is how they move from location to location.

Bed bugs hide out in things like clothes, bags, luggage, bedding, and used furniture.

Bed bugs are mainly nocturnal. They hide during the day and emerge at night to feed on their sleeping victims.

Common hiding spots for bed bugs include in the seams of mattresses and box springs, in the cracks of walls and floors, behind wooden doors and window trim, in-wall spaces behind outlets, inside electronics, furniture, and under piles of dirty laundry.

Bed bugs do not discriminate and can be found in any home or business, from budget motels to 5-star hotels.

Bed bugs bite us to feed on our blood which they need to live and breed. Many people do not react to their bites, while others are allergic to the anticoagulant they inject while feeding and develop an itchy rash.
Action Pest Control understands how frustrating and stressful a bed bug infestation is, which is why we offer bed bug control solutions you can trust. To learn more about our bed bug inspection and treatment services, contact us today to speak with one of our bed bug control experts.

Schedule Your

Free Inspection

Complete the form below to schedule your no obligation inspection.