Action Pest Control In Sumner, Illinois
Sumner, IL, is a tiny city located in southeastern Illinois. We have a continental climate throughout the year, experiencing warm summers, cold winters, and considerable humidity. This climate is absolutely ideal for pests, meaning your Sumner property is at risk of infestation. Homes and businesses that experience pest infestations become exposed to a long list of consequences. In order to protect yourself and your property from the dangers of pests, it's crucial to contact the pest control professionals.
Action Pest Control is a leading pest control company that has been providing the best in residential and commercial pest solutions since 1946. We service properties across Lawrence County and the surrounding areas. We provide protection from common household pests in the area such as ants, roaches, mice, termites, spiders, and bed bugs. As one of the largest pest management firms in the Midwest, we're proud to serve a long list of communities across Illinois, Kentucky, and Indiana. With a total of 23,000 customers and counting, you can trust our services for the long haul.
Residential Pest Control In Sumner, IL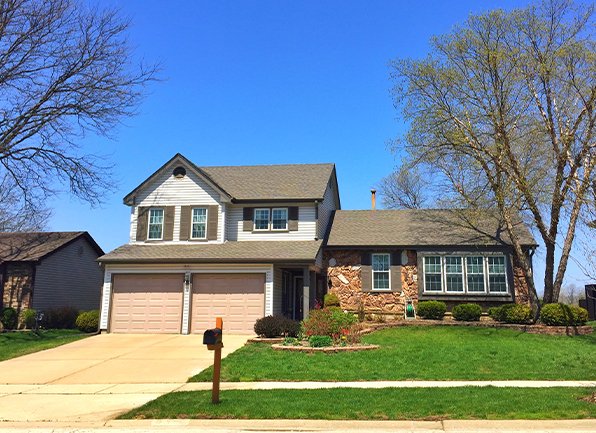 Protecting your Sumner home from pest infestation is a challenge, and it can be impossible to do it alone. That's why we offer year-round, residential pest control services that homeowners can rely on. Whatever type of pest situation you've found yourself in, the team at Action Pest Control is ready to help.
We offer three comprehensive residential service plans that provide coverage for over 40 household pests. Beginning with a thorough inspection, our service technicians treat your property from top to bottom to rid your home of infestation and protect you and your loved ones, moving forward. Our home plans can be upgraded to include termite control and attic inspections, depending on the specific needs of your property. Our most popular program is our all-inclusive Complete pest control program. This plan is a customer favorite that provides optimal pest coverage year-round. Contact us today to learn more!
Commercial Pest Control In Sumner, IL
In order to protect your Sumner business from the perils of pest infestation, the most effective way to go is to obtain a professional pest control service. Action Pest Control provides quality commercial pest control solutions that guard local businesses against pest activity. We have a long roster of commercial clients, ranging from pharmaceutical facilities, restaurants, and hospitality to healthcare, food processing, and multi-unit housing.
With an experienced team of highly trained pest management professionals and a board-certified entomologist on staff, we are ready to handle any pest problem, no matter the scale. Our Integrated Pest Management (IPM) methods and 10-step preventative pest program eliminates all pest activity and protects your property from future outbreaks. Our services are thorough, dependable, and effective, helping you prepare your property for third-party inspections and interior quality assurance audits. Protect the survival and longevity of your business by reaching out to Action Pest Control today.
Guide To Bed Bug Prevention In Sumner, IL
Bed bugs hide in remote areas like furniture crevices, behind baseboards, in furniture, under mattresses, under carpets, behind light switches, in picture frames, in electrical outlets, inside books, inside telephones, and in radios, etc. But they're mostly known for hiding out in beds. If you want to prevent bed bug activity, here are some ways you can eliminate conducive conditions to try to avoid these parasitic pests:
Make sure to check all items like luggage, bedding, or clothing before bringing it inside.

Put zippered covers on mattresses to keep bed bugs from getting in or out.

Reduce clutter around beds, sofas/couches, and the entire area in general.

Use a stiff brush to scrub the seams of mattresses, removing bed bugs and their eggs.

Vacuum around beds and surrounding areas; discard the bag outside in the trash.

Wash and dry all of your bedding, linens, curtains, and clothing on high heat.
The most reliable form of bed bug control is ongoing services from the pest experts. Action Pest Control offers thorough bed bug treatments that guarantee effective results. Contact us to discuss your bed bug control needs and we'll set up an inspection right away.
What All Sumner, IL Property Owners Should Know About Termites
Termites are small, but they can cause large-scale destruction. They are wood-eating pests that burrow through and feed on the structural timbers of a property. This destroys the integrity of the construction, possibly putting you and everyone else in the structure in harm's way.
Not only is termite damage detrimental to your property and your safety, but it can be extremely costly. It's estimated that U.S. home and business owners spend around five billion dollars in termite repairs and prevention costs every year. Before you know it, your property is ruined, and your wallet is ransacked. To protect yourself from these dangers, the smartest thing to do is call in the team at Action Pest Control. Our termite control and prevention solutions give you lasting protection from these harmful wood feeders. Reach out to us today for details.

Schedule Your

Free Inspection

Complete the form below to schedule your no obligation inspection.