Effective Pest Control In Stanford, Kentucky
Stanford, the second oldest city in Kentucky, is filled with lots of history. It has great options for kayaking, canoeing, and other water sports and offers great views. Downtown is replete with shopping, food, and plenty of southern charm. While people enjoy Stanford, Action Pest Control helps maintain the balance between beautiful outdoors and pest-free indoors. Businesses and homes in the Stanford area can rely on Action Pest Control to eliminate pests safely and efficiently. Living in nature doesn't mean you need to deal with nature's pests. Reach out to Action Pest Control with all your pest control concerns.
Residential Pest Control In Stanford, KY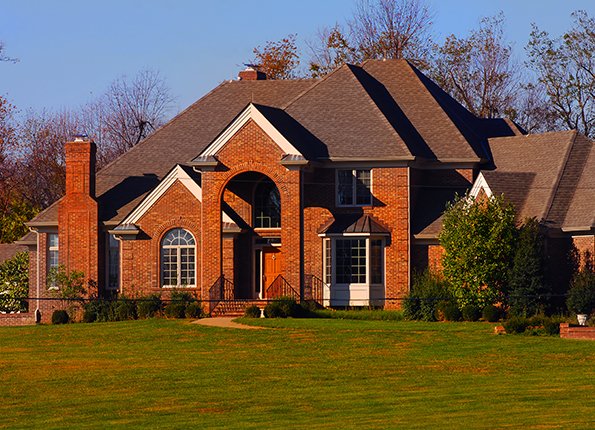 There are some great benefits to living near the great outdoors. When nature is less appealing—like when bugs or rodents get inside your home—Action Pest Control is ready to take care of all your pest control needs. Homeowners in Stanford may encounter many different kinds of pests, including mosquitoes, termites, ants, bed bugs, and more.
The professionals at Action Pest Control have the tools and experience to take care of all your pest problems. We offer year-round home pest control services. Many of our treatments target more than one pest at a time, and our inspections can help you determine the root of your pest problem so that we can create a long-term solution. Protect your Stanford home and your family so that you can get back to enjoying all that Kentucky has to offer. We're happy to help!
Stanford, KY Homeowners Guide To Minimizing Mosquito Exposure
There are many benefits to living near so many bodies of water. Stanford has great fishing and lots of opportunities to get on the water or go for a swim. However, the rivers, lakes, and creeks also mean that Stanford is home to many mosquitoes. Homeowners can minimize the impact of mosquitoes on their property by taking steps to get rid of standing water. Emptying buckets, cleaning ponds and fountains, and even clearing out ditches can help reduce mosquitoes in your yard.
However, homeowners may want a better solution to a mosquito problem. In this case, Action Pest Control offers the perfect solution. Our mosquito treatment can cover wide areas around buildings, or small areas, like a residential yard. To maximize efficiency, we recommend a year-round treatment plan that involves several visits to keep your yard clear of mosquitoes throughout the season. Enjoy your home's proximity to the water without regretting the presence of mosquitoes.
Commercial Pest Control In Stanford, KY
There are multitudes of pests that exist in Stanford. If you own a commercial building in Stanford, you could have problems with pests such as termites, ants, birds, spiders, wasps, rats, and more. Don't waste time and money trying to save your business by yourself. No business is safe from pests.
Action Pest Control offers commercial pest control services for all your pest control needs. Pests can cause property damage, they can spread diseases, and they can be a nuisance for your business. Let Action Pest Control assess the situation and create a custom plan for your Stanford company, whether it includes year-round visits, a one-time treatment, or a series of visits to make your commercial building pest-free.
Why Stanford, KY Property Owners Need Termite Protection
The weather in Stanford varies. During the summer, Stanford has the perfect levels of heat and humidity to encourage termite mobility. Termites can cause severe property damage to residential and commercial buildings. Often, homeowners' insurance does not cover termite damage. This means that a termite infestation could cost you thousands of dollars in repair costs. The most common species of termite in Kentucky is the subterranean termite. These termites usually make their homes underground near the exterior of a building. They will then find a path from underground to the inside of a house. They may come in through cracks in a foundation or spaces around windowsills or doors.
Once inside, termites can cause significant damage. They tend to seek out damp wood, and they create tunnels that can make the wooden structures of a home unsafe. This can cause structural damage that can eventually be visible in bulging walls, sinking ceilings, uneven floors, or doors that no longer open easily. If not caught in time, the damage can be irreparable. That's why it's so important to get professional help when it comes to termites. If you have termites or would like never to deal with termites, Action Pest Control can help with our professional termite control services.
Residents at Stanford face many challenges when it comes to pests. Luckily, Action Pest Control is prepared to deal with all of them. Enjoy the historical sights, the leisurely downtown, and the beautiful outdoors. Let Action Pest Control take care of the bugs so that you can enjoy Stanford without worrying about pests.

Schedule Your

Free Inspection

Complete the form below to schedule your no obligation inspection.