Effective Pest Control In Oblong, Illinois
Located in Crawford County, Illinois, is the village of Oblong. It offers all the benefits of small-town living with its slow pace of life, a lower cost of living, less traffic, and neighbors that help each other out. To help the residents of Oblong protect their homes and businesses from the dangers and problems pests pose, the professionals at Action Pest control provide several affordable, eco-friendly, modern pest control options. We are proud to be a company that over 23,000 happy customers trust. To learn more about the benefits of implementing a residential or commercial pest control plan for your Oblong home or business, get in touch with us today.
Residential Pest Control In Oblong, IL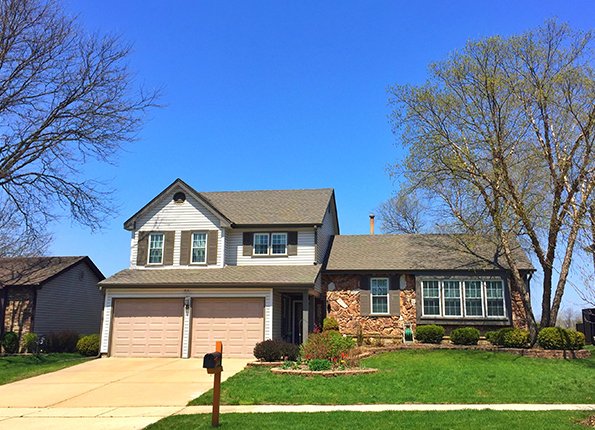 Action Pest Control offers three different year-round home pest control programs for our Oblong homeowners to choose from. We want to ensure that you and your family are safe from pests, their dangers, and the damage they can cause throughout the entire year.
Our quality residential pest control plans include the following:
Our Essential program includes exterior pest defense services and cobweb removal.

The Advanced program provides exterior pest defense and interior pest treatments.

The Complete program offers exterior and interior pest treatments and termite monitoring.
To learn more about protecting your Oblong home from common Illinois pests like ants, spiders, roaches, stink bugs, beetles, millipedes, pantry pests, and more, contact Action Pest Control today. Our professionals would love to help you decide on the residential pest control plan that is the best choice for your home and family.
How To Minimize Mosquito Exposure In Oblong, IL
Mosquitoes are frail-looking, fly-like insects that tend to attack us throughout the spring and summer months. They are some of the most dangerous animals in the world because of the serious diseases they spread by feeding on the blood of both people and animals. Within the United States, mosquitoes commonly transmit West Nile virus, EEE, and the Zika virus. Along with spreading disease, mosquitoes are highly annoying. Their bites leave behind red, itchy welts, and they can drive you and your family inside, preventing everyone from thoroughly enjoying your backyard.
Put a mosquito control program in place from Action Pest Control. It's the easiest way to minimize your family's exposure to mosquitoes in Oblong. Our mosquito control program begins with an inspection of your property. Our professionals will locate mosquito breeding and resting areas on your property and provide treatment using EPA-approved mosquito control products. The products we use significantly reduce the number of incoming mosquitoes and prevent mosquito larvae from hatching.
Our mosquito control services include:
Seasonal monthly services from April through October. It protects against mosquitoes on your property throughout their entire active season.

A one-time service to treat your outdoor space before hosting an outdoor event.

Community-wide abatement services to protect entire communities and neighborhoods from the dangers of large mosquito populations.
To learn more about any of our mosquito control services, contact Action Pest Control!
Commercial Pest Control In Oblong, IL
Flies, rodents, roaches, spiders, and other pests can cause many problems inside your Oblong business. Almost nothing is more detrimental to the success of your business than having pests living inside. They cause damage, introduce disease, and come into contact with customers and employees. To protect your commercial property from being damaged by pests, you need to partner with a professional whose focus is keeping pests out of your business. A professional will help protect its reputation, structure, equipment, inventory, and the health and safety of your customers and employees.
At Action Pest Control, we provide a comprehensive preventative pest management program that offers the services needed to eliminate the currently living pests in your facility. Our program will also provide the routine maintenance services needed to prevent their return. Our 10-step preventative pest management program includes:
Inspections

Monitoring

Identification

Sanitation

Exclusion

Harbor reduction

Mechanical control

Environmental control

Product application

Documentation services
In addition, we offer fumigation, pest bird control, and mosquito abatement services to help protect your business from the negative effects of pests. To learn more about our eco-friendly approach to commercial pest management, reach out today.
Protect Your Oblong, IL Property From Termite Damage
To help protect your home from becoming a place that termites invade to feed upon and damage its structural wood, our termite professionals offer you some helpful termite prevention tips:
Remove tree stumps, fallen trees, and piles of leaves and other organic debris from your property.

Cut back bushes and shrubs away from the exterior of your home to allow the sun to hit the soil and dry it out.

Store firewood at least 2 feet away from your home's foundation, and make sure to keep it up off of the ground.

Ensure that gutters are well-maintained and are directing water away from the outside of your home.

Make sure that weather stripping is intact around windows and doors to prevent water from seeping into your home's walls.

Use dehumidifiers inside basement areas to reduce humidity levels.

Ventilate all crawl spaces.

Seal cracks or crevices in your home's foundation.

Put into place a professional termite control service from Action Pest Control.
Termites are destructive pests that, if not eliminated, can cause extensive structural damage that is quite expensive to repair. To protect your property from wood-destroying termites, we have developed our five-step termite control system, which includes:
A comprehensive inspection.

Treatment using highly effective Termidor®.

A three-month termite elimination inspection.

An annual termite inspection.

A money-back guarantee and damage warranty.
Call us to schedule a termite inspection for your Oblong, Illinois, property!

Schedule Your

Free Inspection

Complete the form below to schedule your no obligation inspection.