Effective Pest Control In New Palestine, Indiana
New Palestine, a small Indiana town, offers its residents a caring, close-knit community to call home. To help protect the home and business owners in New Palestine, trust the Indiana pest control experts at Action Pest Control. At Action, our professionals dedicate themselves to protecting people and their property from the potentially damaging effects of a pest infestation. Action Pest Control offers affordable, comprehensive, and industry-leading residential and commercial pest control programs. Work with Action Pest Control and stop Indiana pests before they have the chance to invade your property to cause damage, introduce disease, contaminate food, and become a major annoyance. Contact Action Pest Control today to learn about implementing a pest control program inside your New Palestine, IN home or business.
Residential Pest Control In New Palestine, IN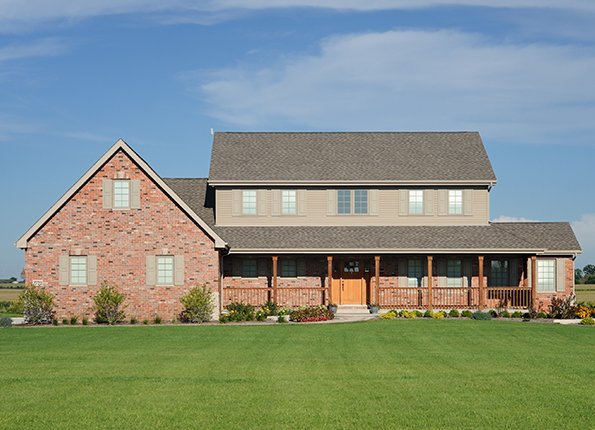 To protect your family's New Palestine home from the threat of year-round pest invasions, turn to Action Pest Control and put into place one of our fully guaranteed, year-round pest control programs:
Essential program

Advanced program

Complete program
Our most inclusive year-round pest control option is our Premier program. This program protects your home from over 40 household pests, including ants, spiders, ticks, crickets, ladybugs, stinging insects, roaches, termites, and many others. The Complete program provides exterior pest defense and interior pest control services, cobweb removal, rodent control, window sill vacuuming, and other preventative services, including termite monitoring and termite inspection. To protect your home and family from invasive Indiana pests, reach out to Action Pest Control today and speak with one of our helpful pest professionals.
Guide To Rodent Control In New Palestine, IN
Removing rodents from your New Palestine property is very important. Rodents not only have the potential to spread urine, feces, and dangerous diseases throughout your home, they can cause significant damage to your home. Rodents chew a lot to prevent their front incisors from overgrowing. Because of this, they can damage personal belongings and the structure of your home. Our rodent control process includes a thorough inspection by one of our professionals to identify the species of rodent that has invaded your home, where they are living, and the extent of the infestation. Our professionals will then provide:
Bi-monthly or quarterly treatments; exact treatment protocols vary depending on the exact needs of the home and family.

Follow-up inspections To make sure that the elimination process was successful, we will provide a follow-up inspection.

Minor exclusions (pest-proofing) may be performed (as permitted by the homeowner) to eliminate pest entry points and things that may be attracting pests to your property minor exclusion.
Our rodent control services can be completed by themselves or as part of our year-round residential pest control programs to help provide a comprehensive solution against household-invading pests. To learn more about protecting your New Palestine home from invasive and destructive rodents, give us a call today.
Commercial Pest Control In New Palestine, IN
Having pests inside your New Palestine commercial facility can cause a lot of problems; some of the more common problems include:
Structural damage

Food contamination

The destruction of inventory and product

Health problems for customers and employees

Loss of business and revenue
Action Pest Control provides our commercial customers with a comprehensive preventative pest management program to protect Indiana businesses from pests, providing services to eliminate the pests living in your facility and the routine maintenance services needed to prevent their return. Our 10-step commercial preventative pest management program includes the following: inspections, monitoring, identification, sanitation, exclusion, harbor reduction, mechanical controls, environmental control, product application, and documentation services. To learn more about working together to maintain a pest-free environment inside your New Palestine business, give us a call today.
Learn How To Identify Bed Bugs In New Palestine, IN
When it comes to bed bugs, it is important to know how to identify them and the signs of their presence to protect your home and family from these highly invasive parasitic pests.
Adults are reddish-brown, have a flat oval shape (apple seed), and have six legs.

Adults hide in the seams of mattresses, box springs, and upholstered furniture, in the cracks of walls and wooden furniture, and other areas of your home such as inside drawers, under piles of dirty laundry, or inside electronics.

Nymphs are smaller than adults and are transparent until they have their first blood meal when they turn a bright red color.

Tiny droplets of blood found on linens, mattresses, and box springs can indicate bed bugs. These droplets are left as bed bugs feed or accidentally squished.

Black flecks (excrement) on linens, mattresses, box springs, in drawers or closets are another sign.

You may find piles of molted skins that bed bugs shed under pillows, mattresses, and box springs, along the floor, or in closets.

In the case of a large infestation, you may notice a musty smell in the air of your home.

You or your family members will begin waking up with unexplained bug bites.
To eliminate and control bed bugs in any New Palestine home or business, Action Pest Control provides inspection and treatment services that work to solve any size bed bug infestation. To learn more about working together to eliminate bed bugs from your property, contact us today to speak with one of our bed bug control experts.

Schedule Your

Free Inspection

Complete the form below to schedule your no obligation inspection.