Why Trust The Pros For Marengo, IN Pest Control?
People probably tell you all the time that "If you want something done right, you have to do it yourself." But pest control is one exception to this rule. Do-it-yourself pest prevention and elimination may seem cheaper, but it's actually far more dangerous and typically ends up costing more money in the long run. Fortunately, Action Pest Control offers the most effective residential and commercial pest control solutions in the area to service your home, business, or both.
Home Pest Control In Marengo, IN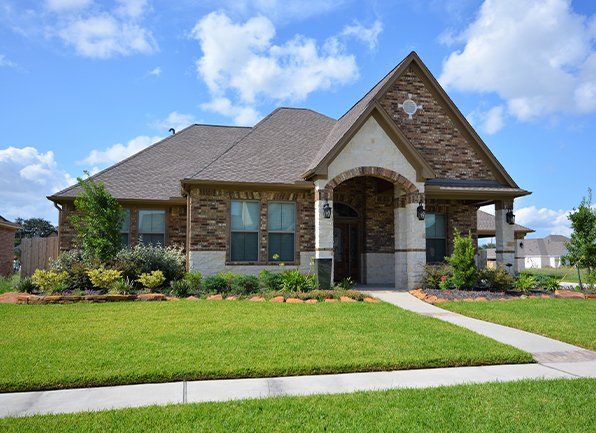 When you're a homeowner, you realize all of the different responsibilities you have. However, when you fail to dedicate a lot of time to the right pest-prevention habits, it could wind up costing you in the long run. The local pests and rodents that invade Marengo homes are not only a threat to your property but a threat to your health as well, so keeping them out should be a top priority.
While there may be a few things you can do to reduce your chances of an infestation (like addressing moisture issues, cleaning regularly, and sealing up cracks/crevices), there are no guarantees when it comes to mother nature. If you want the assurance of a pest-free home, trust the pros. Call Action Pest Control today to find out about our customizable pest control plans, eco-friendly treatment solutions, and satisfaction guarantees.
Commercial Pest Control In Marengo, IN
Running a business can feel like juggling far too many balls all at the same time. It's understandable if you don't have time to implement pest prevention measures on your own, but you cannot leave your business exposed to pests such as roaches and rodents. These invasive creatures are not only a threat to your stored food, inventory, and productivity, but they're also a huge threat to your reputation in the community.
Fortunately, we designed our business at Action Pest Control to take care of your business. We offer on-call services that can ensure your customers will never see a surprise pest issue, and we cater our scheduled visitations and treatments to your specific needs. To make your pest worries a thing of the past, call Action Pest Control today for the best commercial pest control services in the area.
Three Problems Carpenter Ants Cause In Marengo, IN
While most ants invade and contaminate your stored food areas, carpenter ants can bring multiple threats to your property:
Damage to wooden structures: Carpenter ants are unique in their affinity for nesting within the wooden structures of your home. This can cause a lot of damage throughout your house as these invasive ants will scrape away at the wood to build their nests deep within walls.

Stored food consumption: Unfortunately, carpenter ants don't eat the wood the way termites do, which means they'll still need to eat something. They may search your home for a sustainable food source, which could be poorly stored food or poorly cleaned dining areas.

Eradication difficulties: Since they nest deep within the wooden structures of your home, it can be very difficult to spot a carpenter ant nest (and even harder to get rid of it).
Fortunately, Action Pest Control has the years of experience that it takes to treat the problem with our guaranteed professional ant control solutions. Don't wait until the damage is done: call Action Pest Control at the first sign of a carpenter ant problem.
Is There Anything I Can Do To Minimize Mosquitoes In Marengo, IN?
If you're frustrated with mosquitoes on your property, you'll be even more frustrated to hear that they're more than just a nuisance: they're one of the most dangerous animals on the planet. Since they can transfer diseases from one bite victim to another through their contaminated feeding tubes, one in every three hundred mosquito bites can result in a deadly disease like West Nile virus, dengue fever, yellow fever, and more.
Even though it may not seem like an ideal mosquito habitat, your backyard might be attracting mosquitoes without your knowledge. Any amount of standing water more than a half-inch deep can be a perfect breeding site for mosquitoes to lay their eggs and allow the larvae to grow. If you look around the yard after a rainstorm, you'll realize all of the items that could potentially fill up with that much water: ponds, fountains, birdbaths, flowerpots, wheelbarrows, and more.
While pouring the water out of these items after a rainstorm can help, mosquitoes only take one time to lay eggs to begin a breeding cycle. After that, any source of standing water needs to be treated with professional mosquito control solutions to stop their growth and limit potential habitats for the existing larvae. If you're tired of dealing with mosquito dangers in the backyard, call Action Pest Control. Our expert technicians can identify and treat every potential breeding site, guaranteeing you a nearly mosquito-free yard once again.

Schedule Your

Free Inspection

Complete the form below to schedule your no obligation inspection.