Effective Pest Control In Hutsonville, Illinois
Hutsonville, Illinois, is a wonderful place to live, work, and play. With the Wabash River running along the eastern side of town, we have ample access to the wonders of Mother Nature. Life on the river means increased moisture levels, and with that comes more pest activity. Local pest populations love humidity, and they're eager to get inside of our homes and businesses to start breeding and spreading their populations. Unfortunately, that means Hutsonville properties are at risk of experiencing a pest infestation, and the only way to properly protect yourself is with help from pest professionals.

We're proud to be the leading pest control company in the Midwest here at Action Pest Control, consistently providing the best residential and commercial pest solutions since 1946. Our comprehensive pest treatments are always customized to meet your needs because we know every pest infestation has its own specific set of circumstances. We'll work with you to come up with the right solution for your property. We currently service over 23,000 customers in the area, and our reputation speaks for itself. Contact us today!
Residential Pest Control In Hutsonville, IL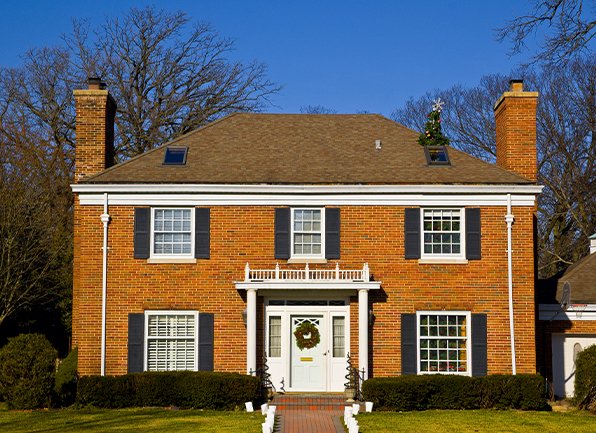 Owning a home isn't easy, but pest infestation certainly makes it a lot harder. It's crucial to secure the property pest protection for your Hutsonville residence, and that's where Action Pest Control comes in. We protect from over 40 common household pests in the area, such as ants, roaches, mice, termites, spiders, bed bugs, and many others. Our three service plans give you year-round protection. Our plans include:
Essential – Includes exterior treatments and cobweb removal

Advanced – Includes exterior and interior pest protection and cobweb removal

Complete – Includes exterior and interior treatments, termite inspections, termite monitoring, plus a complete warranty
Our most popular home service plan is our Complete Pest Control Program. This plan offers you complete pest treatments catered to fit your particular pest situation. Whatever kind of infestation you're dealing with, or if you want to be proactive in your prevention efforts, this is your plan. Give us a call today. We'll get you your free, no-obligation quote.
Commercial Pest Control In Hutsonville, IL
There are a lot of issues that you must face as a business owner. It's important to consider potential problems that can threaten your operation. One of those problems is pest infestation, and it can destroy your business and your reputation. That's why professional commercial pest protection is so essential, and for that, you've come to the right place. The team at Action Pest Control has been servicing Crawford County properties for over 70 years.
Our team consists of highly trained pest management professionals and a board-certified entomologist on staff. We offer unmatched expertise to solve your pest problems. We use Integrated Pest Management (IPM) methods and a 10-step preventative pest program to effectively eliminate all pest activity from your facility. Our services can also help with preparations for third-party inspections and interior quality assurance audits, protecting the survival and longevity of your business for years to come. Reach out to us at Action Pest Control to get started.
Guide To Reducing Your Exposure To Mosquitoes In Hutsonville, IL
Being bitten by mosquitoes is an all-around unpleasant experience. The welts they leave us with are itchy, swollen, and uncomfortable. That much is obvious, but they may be more dangerous than you think. As vector-pests, mosquitoes are capable of transmitting a long list of illnesses and diseases to their hosts. There are some preventative measures you should use to avoid contracting vector-borne diseases.
Whenever spending time outdoors, make sure to wear insect repellent. It's also good to wear clothing treated with DEET or permethrin. Also, try to wear long pants and long sleeves whenever possible.
Repair damaged window and door screens to prevent entry and eliminate sources of standing water where mosquitoes lay their eggs.
To secure year-round protection from mosquito activity, call Action Pest Control today. Our mosquito control and prevention services are guaranteed to protect your property from these parasitic vector pests. Contact us today to get started.
Is Termite Control Important In Hutsonville, IL?
The real threat of termites is the fact that they cause serious structural damage. They are wood-eating pests who feed on and tunnel through the construction of your property. You may start to see cracks and crevices along the foundation, drooping drywall, or loose tiles. There may be small tapping sounds from inside the house or excessively squeaky floorboards.
These are all common signs of termite damage. Chances are, if you see signs of termites, you likely already have some water damage to address as well. Termites need moisture to survive, and they use water to construct their nests and sustain their colonies. Over time, the excess moisture rots the structural timbers of your home or business, causing expensive property damage.
To effectively protect your property from termites, and the resulting moisture damage, call Action Pest Control today. Our comprehensive termite control and prevention services will give your Hutsonville property year-round protection from these destructive moisture pests, so call us today!

Schedule Your

Free Inspection

Complete the form below to schedule your no obligation inspection.