Effective Pest Control In Greenwood, IN
The city of Greenwood has all of the conveniences of a metropolitan area while also allowing residents to have space and their own homes. People flock to Greenwood because of its good public schools, clean parks, and selection of amenities that all add up to a high quality of life. The city is also situated a mere few miles from the center of Indianapolis, so additional cultural events and attractions are never too far away.
At Action Pest Control, we know that you can face a variety of pest problems throughout the year, which is why we provide effective pest control in Greenwood, IN. As a company that has board-certified entomologists on staff, our treatments are unlike any others. We use top-of-the-line products and methods and offer environmentally friendly options as well. Our company also delivers a guaranteed 24-hour response time and emphasizes clear communication at every turn. For more information on our services, please call us today.
Residential Pest Control In Greenwood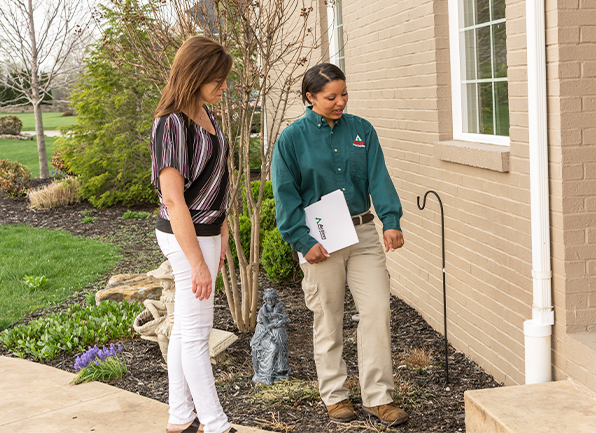 At Action Pest Control, we help Greenwood homeowners like you achieve pest-free living. We are a company that is dedicated to service, which is why we provide clear communication and unmatched customer support. The services that we offer are designed to eliminate a broad range of pests and we have eco-conscious options as well. We also have on-staff board-certified entomologists, so you can rest assured that our treatments work. Some of the programs that we offer to maximize coverage include:
Advanced: To ensure a pest-free home, we provide interior and exterior treatments on a bi-monthly basis. You'll receive cobweb removal, rodent control, and additional pest proofing. These services are fully guaranteed and come with unlimited re-services.

Complete: Our most comprehensive program includes a yearly attic inspection as well as termite monitoring and preventive termite inspections.
For more information on our residential pest control services in Greenwood, please call us today.
Commercial Pest Control In Greenwood
Having pest problems in your Greenwood business can be dangerous, damaging, and unprofessional. At Action Pest Control, we work around the clock to keep your business safe. We provide detailed services that are designed to eliminate your current pest pressures as well as keep future outbreaks from taking place. We follow the Integrated Pest Management method in order to address pests. This approach is the foundation of our services because it builds lasting results in a safe, reliable way.
Our service begins with a property inspection where we make accurate pest identifications and assess the reasons behind active pests. By adhering to IPM standards, we will provide you with a unique treatment protocol that might include exclusion installation, sanitation, harborage reduction, and detailed documentation. The products that we use to treat targeted areas of your property are always chosen in a highly specific manner for optimal efficacy. And to keep pest problems from developing, we will recommend a maintenance schedule as well. For more information on our Greenwood commercial pest control offerings, please call us today.
How Did Bed Bugs Get Into My Greenwood Home?
Bed bugs are parasites, and they can travel around Greenwood very easily. If you've discovered an outbreak in your home, there's a variety of ways that this could have happened. One of the most common ways that bed bugs get into homes is by infesting furniture items. If you're considering decorating with a couch that you found at a garage sale, always inspect it first. This is also true for mattresses, appliances, and other secondhand furniture items.
These pests also thrive in public places, so it's very easy for them to latch onto your personal belongings while you're at work, a movie theater, a hotel, or even taking the bus. If someone else has a bed bug infestation, they can unknowingly spread it simply by toting along a few pests with them. Bed bugs can also move between walls, so if you live in an apartment building and have a neighbor who has an infestation, you can end up with one, too. For more information on bed bug control in Greenwood, call Action Pest Control today.
The Safest Way To Get Rid Of Spiders In Your Greenwood Home
The spiders that end up in your Greenwood home might be simple house spiders, but they might also be something more dangerous, like the brown recluse. Either way, the safest way to get rid of them is with professional help from Action Pest Control. Our team of pest experts knows that spiders get lured into homes for a variety of reasons, which often have to do with the presence of other pests.
We begin our spider services with a complete inspection of your home. This will allow us to understand what's attracting spiders as well as how they're getting inside. In the case of brown recluses, we'll even place subtle monitors around your property to track their activity. We then apply effective products to hard-to-reach areas because brown recluses can live for nearly a year without food. We also typically recommend follow-up services to monitor your progress. For more information on spider control, please call us today.

Schedule Your

Free Inspection

Complete the form below to schedule your no obligation inspection.