Effective Pest Control In Dundas, Illinois
Living in the small community of Dundas can have its perks, where residents look after each other and enjoy a slower pace of life than our big city neighbors. But, something that anyone living in Dundas or any other Illinois town or city has to deal with is the invasion of pests.
Insects, rodents, and other pests live all around us, and to keep them from becoming an annoyance for you and your family, you need to partner with the pest control experts at Action Pest Control. We are happy to work with you to meet your exact pest control needs and ensure adequate pest protection. To learn more about our industry-leading residential and commercial pest control solutions, reach out to our professionals today.
Residential Pest Control In Dundas, IL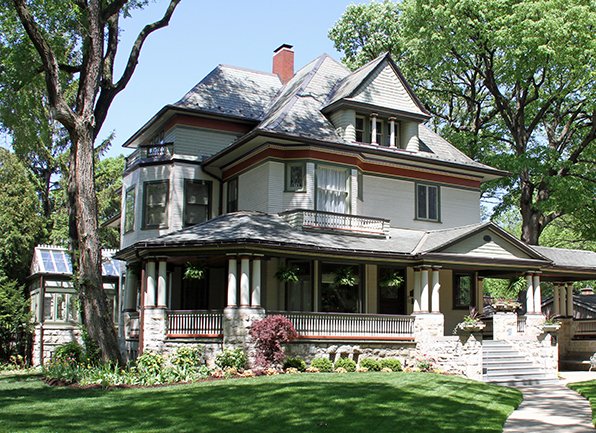 Let Action Pest Control eliminate pests from your Dundas home in the most convenient, effective, and cost-effective manner possible. At Action Pest Control, we work with our customers to ensure their exact needs are covered. Each home and family is unique, and we understand this. We offer a range of home pest control programs for our customers to choose from, including:
Complete pest control program - Exterior and interior pest control treatments PLUS termite inspection, monitoring, and warranty.

Advanced pest control program - Exterior and interior pest control treatments.

Essential pest control program - Exterior pest control treatments and cobweb removal.
Action Pest Control's mission is to protect people and homes from unwanted pests. If you are ready to take back your home from ants, spiders, cockroaches, and other common pests, give us a call today.
Commercial Pest Control In Dundas, IL
Pests are unwanted guests in the business world. Let Action Pest Control protect your business and its reputation with the help of our customized commercial pest control solutions. Through Integrated Pest Management, we not only get rid of pests but correct the underlying conditions in and around your facilities that are attracting them.
We have over 70 years of experience and treat pests in various industries, including food processing facilities, healthcare facilities, restaurants, hotels, and multi-unit facilities. Our customized pest management plans consider the specific needs, industry regulations, specific pest pressures, and business budget. To learn why so many Illinois business owners trust Action Pest Control with their pest control needs, reach out to us and speak with one of our helpful professionals.
Guide To Avoiding Rodent Problems In Dundas, IL
Controlling and preventing rodents can be a challenging task. The best way to avoid their infestation is to remove their access to food. Food is what attracts most rodents to a property. Once rodents are comfortable and know food sources are available, it's only a matter of time before they find their way inside to forage for food and a safe nesting site. To help you avoid rodent infestation, we can offer a few tips:
Remove bird feeders and wild animal feeders from your property.

Keep tight-fitting lids on trash cans and compost bins and away from the outside of your home.

Pick up uneaten pet food each evening.

Keep indoor and outdoor eating areas free of leftover food.

Remove food from its original packaging and store it in containers with air-tight lids.

Keep fruits and vegetables in the fridge, not on counters or tables.

Inspect the exterior of your home, repairing or sealing any gaps that may allow rodents to squeeze inside.
To help make sure your home becomes and stays free of rodents, let our professionals help. Our rodent control process can alleviate stress and is highly effective. If you are ready to learn more, call us at Action Pest Control today!
Are You Dealing With Bed Bugs In Dundas, IL?
We know how frustrating it can be to deal with bed bugs in your Dundas home. At Action Pest Control, we want to help you solve your bed bug problem as quickly as possible. Our bed bug control services are comprehensive, effective, and will solve any size infestation.
There are many telltale signs of bed bug infestation in your home. We have put together a list of their most telltale signs. They are sneaky and hard to find, but they leave clues:
Spots of blood or streaks of dark excrement on linens, pillows, mattresses, or box springs.

The pheromones bed bugs emit create a musty, sweet smell.

As they grow, they shed their skins and leave them in piles under mattresses, on the floor, in drawers, or closets.

Unexplained bed bug bites on exposed areas of skin with a linear or zig-zag pattern.
Our highly trained professionals at Action Pest Control can evaluate your home to develop a treatment to eliminate bed bugs from your Illinois home or business. To speak with an associate, call us today!

Schedule Your

Free Inspection

Complete the form below to schedule your no obligation inspection.