Effective Pest Control In Dover Hill, IN

The small community of Dover Hill is nestled in Center Township, which is nearly equidistant from Bloomington and Louisville. Primarily composed of homeowners, this area is for people who want to know their neighbors. Dover Hill will experience steady and mild temperatures that are never too severe but still seasonally appropriate. It's unfortunate because pests enjoy these conditions as well, and they'll look to invade your property.
That's where Action Pest Control comes in. Our mission is clear: provide all of our clients with timely and effective pest control solutions that you can turn to. We proudly have a board-certified entomologist on our staff, we have a 24-hour guaranteed emergency service response, and all of our technicians are state-certified. When it comes to all of your pest woes, contact Action Pest Control and we'll keep your property free from pests.
Home Pest Control In Dover Hill, IN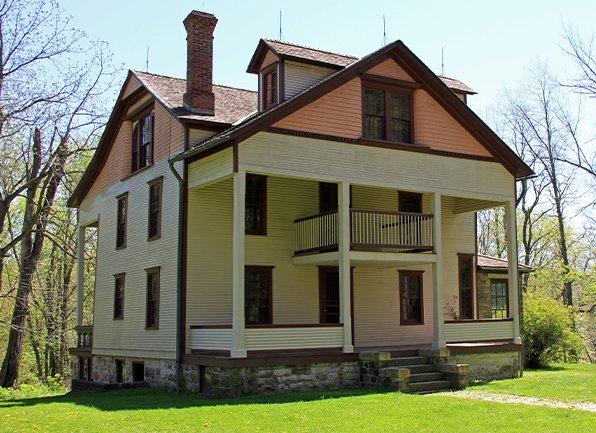 At Action Pest Control, we believe that every home should be free from pests. That's why we're dedicated to making this goal your reality. We always aim to provide our residential clients with convenient and effective home pest control that you can trust. That means offering both plans and pest-specific offerings to meet your budget and schedule. Whether you're looking for seasonal, proactive protection or are in the middle of a pest crisis, we can help. Our team at Action Pest Control is state-certified, we always provide readily available customer support, and we will always customize your treatments. Contact us today to schedule your free, no-obligation inspection.
Commercial Pest Control In Dover Hill, IN

When pest infestations happen to businesses, they threaten the safety of your staff and customers, risk your reputation, and can be stressful to handle. That's why you have a partner in pest problems with Action Pest Control. Our technicians are state-certified, we have a board-certified entomologist on staff, and we always utilize the latest technologies and protocols. As experts in pest control control, we service businesses such as healthcare, restaurants, and hospitality, so we know how to meet your unique needs. From start to finish, we customize everything to ensure that results are within reach and that your peace of mind is restored. So contact us today for more information on how you can keep your business clear from pests.
Why German Cockroaches Love Dover Hill Homes
German cockroaches are perhaps the most widespread species of cockroach and perhaps the most concerning in Dover Hill homes. The German cockroach loves to be wherever the people are, so you can find them anywhere throughout your house where you spend time. That said, they do prefer the warmer spaces in your home like the kitchen, living room, and dining room. These roaches make their way into your home in packaging, infested grain foods, or by crawling through pipes. They stick around because they will scavenge and eat anything from food to soap to glue.
Simply put, your Dover Hill home gives the German cockroach everything they need to survive. They're not a very picky pest and are just waiting for the moment when you discard something that they'll construe as food. These cockroaches are also a serious threat because they're growing immune to common pesticides that are available to average homeowners. That's why for the safest, most effective form of protection from German cockroaches, contact the team at Action Pest Control today.
How To Spot And Prevent Bed Bug Infestations In Dover Hill
Bed bugs are a minuscule pest that's reddish-brown in coloring, and even if you've never actually seen one, you've probably heard of the terror that they can cause. Here are some of the ways that you can spot and prevent bed bug infestations in your Dover Hill property:
Always be scrupulous. Whether you're bringing secondhand items like furniture, mattresses, or appliances into your home or you've traveled, taken public transportation, or gone to a movie, always inspect yourself and these items meticulously.

Limit wildlife populations on your property. Animals like raccoons and squirrels are common culprits for spreading bed bugs because of the unsanitary places that they hang out in before making their way onto your property. That's why keeping them off of your property is so key for limiting your exposure to bed bugs.

Know the signs. Never ignore a bed bug infestation, as they will only get worse. Some of the signs include reddish-brown spots and staining, the presence of eggs, eggshells, nymphs, or bed bugs themselves, a musky odor, and being covered in large, painful welts, which are a result of their bites.
For the safe removal of a bed bug infestation or for more information on preventing one, contact the professionals at Action Pest Control today.

Schedule Your

Free Inspection

Complete the form below to schedule your no obligation inspection.