Action Takes The Sting Out Of Bees, Wasps & Hornets
Wasps, hornets, bees, and other stinging insects can be serious problems, especially during late summer and early fall when their nests burst at the seams. In addition to disrupting time spent outdoors, stinging insects often construct their nests on, in, or around homes. When this happens, encounters with stinging pests are more likely to occur. If you've noticed stinging insect activity around your home, Action Pest Control is ready to help!
How We Resolve Stinging Insect Problems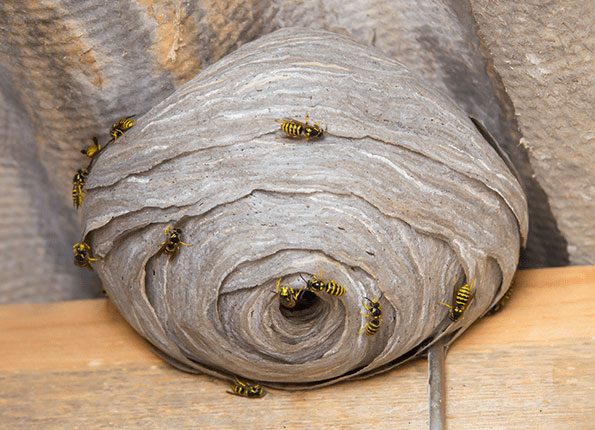 When you contact Action Pest Control for stinging insect control, one of our professionals will:
Identify the specific species of wasp or bee.

Point out any conducive conditions which could be attracting them to your property.

Determine the best way to eliminate your stinging insect problem.
Utilizing specialized personal protective equipment and application tools along with the most effective contact kill insecticides, your Action technician can quickly eliminate your stinging insect problem.

Schedule Your

Free Inspection

Complete the form below to schedule your no obligation inspection.