Effective Pest Control In Wilmore, Kentucky
Wilmore, KY, is filled with small-town charm and a lively community atmosphere. Residents and visitors can enjoy activities throughout the year, from Easter egg hunts to festivals to the Old Fashion Musical Christmas.
Wilmore is located in Jessamine County, considered the "Garden Area" of Kentucky. There are man-made landmarks such as High Bridge and natural landmarks such as Big Bend in the Kentucky River. As you enjoy all that Wilmore has to offer, let Action Pest Control take one worry off your mind.

The natural beauty of Jessamine County means that Wilmore is susceptible to pests such as mosquitoes, termites, ticks, ants, and more. Luckily, Action Pest Control services Indiana, Illinois, and Kentucky. We'll keep your home and business pest-free so you can enjoy this special place.
Home Pest Control In Wilmore, KY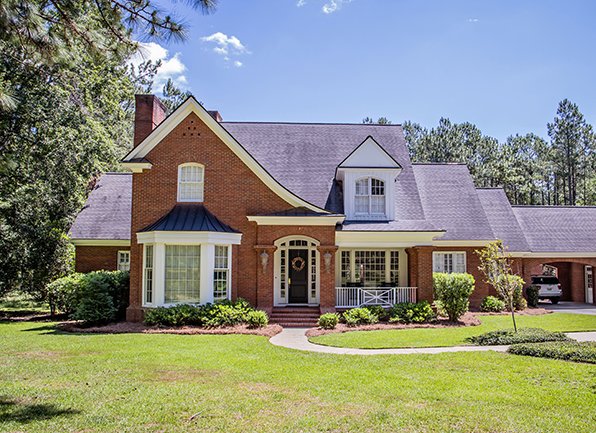 Are you worried about finding rodents nesting in your closet or ants crawling over your counters? Action Pest Control has experience controlling over 40 different pests. No matter what insect or rodent has tried to make your home their home, we have the resources to help.
Action Pest Control offers three levels of pest control. Our Essential service option is our basic level of pest coverage, providing exterior pest treatments and cobweb removal. Our Advanced service option includes both interior and exterior inspection and treatment for most common household pests. The Complete service option includes all of the above PLUS termite inspection and monitoring.
Each service plan includes pest proofing and exclusion. Before spraying chemicals or using treatment products, we first look for long-term solutions that are better for the environment. These solutions involve fixing holes and cracks on the exterior of your house, installing screens over windows, doors, and vents, and improving the landscape in your yard to deter pests.
No matter which service plan you've selected, we offer follow-up services so that you can rest assured you'll see results. We don't believe in a "one-and-done approach." Instead, we work with you to ensure you're satisfied with your service and that your home and family are safe from pests.
Commercial Pest Control In Wilmore, KY
Why is commercial pest control so important for businesses? Pests are dangerous to individuals, but they can be even more dangerous for companies. They can damage products, damage facilities, and damage reputations. Before your business comes to harm, let Action Pest Control step in to take some of the load off your hands.
We offer our services across common industries. Whether your business category falls into pharmaceutical, healthcare, food processing, food service, hospitality, or housing, we'd be glad to help. Our free estimate will help you determine which services will best fulfill the needs of your company. No matter which services you need, we'll come alongside you to find treatments that work for your business and your schedule.
Our ten-step commercial pest control program is one of the most comprehensive integrated pest management services. The program includes:
Inspection

Monitoring

Identification

Sanitation

Exclusion

Harborage reduction

Mechanical controls

Environmental controls

Product application

Documentation
Throughout this process, we communicate with you to explain our findings and our treatment plan. You'll have access to an online database where you can find all the information you need about our approach to your company's unique pest control needs.
Guide To Minimizing Mosquitoes In Wilmore, KY
Because of its closeness to the Kentucky River, residents of Wilmore need to prepare to combat mosquitoes during the spring and summer months. Luckily, Action Pest Control can help you keep mosquitoes away from your home or business. Here are some tips to get you started:
Remove standing water.

The first step in minimizing mosquito presence is making sure your yard isn't a breeding ground. Mosquitoes need standing water to breed, so removing it can lower the population.

Remove moisture problems.

Check your property for puddles, pools, and ponds. Also, check for objects that might be collecting rainwater, such as buckets, toys, or birdbaths. Keep swimming pools and fountains clean and circulate the water as much as possible.

Remove hiding spots.

The next step is to remove nesting and hiding places by cutting the grass, cutting back foliage, and investing time in your landscaping. Thick plants offer great hiding places, so trim back plants to provide less cover for mosquitoes.

Learn to protect yourself.

When you're planning on spending time outside, use mosquito repellent to avoid bites. It's also wise to wear long sleeves and long pants, so mosquitoes have fewer opportunities to bite.

Mosquito-proof your home.

Use screens to cover your windows and doors so you can let air in during the summer months without letting in mosquitoes. Check these screens often for holes and tears that might be inviting mosquitoes to enter.

Invest in year-round protection.

Action Pest Control offers one-time mosquito services or year-round protection options. We'll spray common nesting areas and breeding areas to decrease the mosquito population on your property.
If you have more questions about mosquito protection, check out our blog for what you can do to stop mosquitoes and why it's important. Or, give us a call to come by for an inspection and talk with you about the best mosquito prevention treatment for your home or business.
Did You Know That You Can Avoid Termite Damage In Wilmore, KY?
How much damage can termites cause? Across the United States, termites cost Americans over five billion dollars in repairs every year. Yikes! The extent of this damage is because termites can go weeks or even months unseen. In Kentucky, you're most likely to encounter subterranean termites. They live underground and spend their days inside the wood they eat.
Unless you can see through walls, you probably won't see them. You may see signs of the damage they've caused, such as bowing walls and bulging floors, but by that point, it's too late. When it comes to termites, prevention is critical. Take action before they have a chance to damage your home. The best way to do so is with our help.
With Action Pest Control, termite prevention includes two essential products: Sentricon® and Termidor®. These products work together to bait termites away from your home and toward a slow-acting poison. Termites will carry the poison back to their colonies and unknowingly pass it on to the other termites, eliminating the entire colony instead of just the worker termites.
Our termite protection plans come with a follow-up inspection after three months and an annual inspection to make sure that termites don't ever cause damage to your home. We're so confident in our products that we offer a damage warranty, a money-back guarantee, and, in some cases, a lifetime warranty.
Whether you're worried about termites in your house, mosquitoes haunting your yard or rodents that may be causing damage to your Wilmore home, Action Pest Control wants to help you. Kentucky's nature is breathtaking, but we'll help you make sure it stays out of your home.

Schedule Your

Free Inspection

Complete the form below to schedule your no obligation inspection.