Effective Pest Control In Sainte Marie, Illinois
When you own a Sainte Marie home or business, you can never be too careful about the way you emphasize pest control. Unfortunately, with our variety of pest issues, the emphasis on DIY pest control methods can often make the problem worse or give you a false sense of security. Many of these methods will only fix a small portion of the infestation that you can see, leaving you exposed to serious health conditions and property damage. To protect your home or business in the way that you can truly count on with serious consequences on the line, partner with Action Pest Control, where we have all of the following to offer and more:
Experienced staff

Certified entomologists

24-hour emergency services

Eco-friendly service options
For professional, affordable services you can count on for your Sainte Marie home or business, give us a call today.
Home Pest Control In Sainte Marie, IL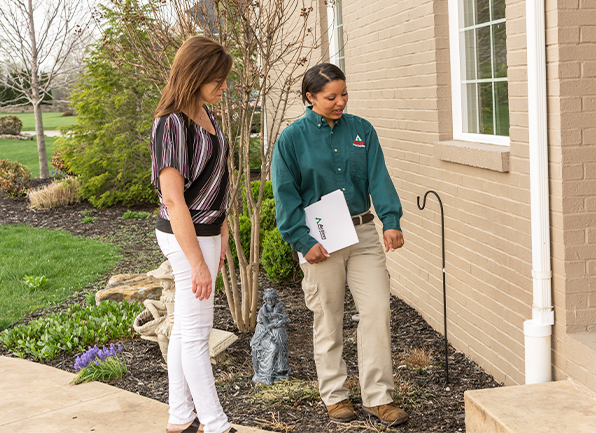 As a homeowner, it becomes your job to take care of your property, try to get the most value out of it over time, and, of course, protect everyone living in your home. When you fail to deal with the pest problems in a way that truly takes care of the entire infestation, you expose your home and your loved ones to a variety of problems that will leave you regretting your decision to rely on DIY pest control methods.
Why not partner with the pest control company that has your best interests in mind? With decades of experience and eco-friendly solutions that are tough on pests and easy on everything else, Action Pest Control can keep your home free of pests and give you back your peace of mind. Give us a call today to schedule an inspection.
Commercial Pest Control In Sainte Marie, IL
When you own a business in the Sainte Marie area, you have to protect your reputation at all costs. It's incredible how fast word can travel around here, especially through social media. If one of your customers gets a picture of pest problems in your Sainte Marie area commercial facility, it could cost you thousands of potential customers.
Instead of putting your hard work at risk, why not put your trust in the proven track record of the most effective pest control company in the Sainte Marie area? If you want the professional assurances you need for your business' pest issues at the prices you need for your business' budget, then give us a call today.
How To Get Rid Of Carpenter Ants In Sainte Marie Homes
As you are trying to protect your Sainte Marie area home from destructive pests, you can't rule out the damage that carpenter ants can do over time. As their name denotes, these invasive pests will nest within the wooden portions of your home's foundation and do significant damage over time. Even more concerning, they are not like termites, so they don't actually eat the wood. While building large nests and wearing away at your home's foundation, these pests will crawl all over your home in search of poorly stored food and loose crumbs.
If you see large, black ants calling around or flying around the outside of the home, then you likely have a robust carpenter ant infestation. Unfortunately, once they're in your home, there isn't much you can do to get rid of the entire infestation. Sprays that kill these pests on contact will only take care of a small portion of the infestation, leaving your home subject to further damage.
If you want the kind of pest control solutions that can give you assurances backed by a proven track record, then partner with one of our Action Pest Control residential technicians. We can inspect your home to survey the extent of the problem, and then we will put together a customizable plan to eradicate and prevent any carpenter ant issues. Give us a call today to schedule an inspection at your earliest convenience.
Is Essential Oil Mosquito Repellent Effective In Sainte Maire?
You might think that mosquitoes are just another annoying pest that threatens your outdoor activities, but these pets are actually some of the most dangerous in the entire world. Since they can transmit dangerous diseases from bite victim to bite victim through their feeding tubes, mosquitos will infect human beings at a rate of one in every 300 bites. Do you really want to take those chances with your family?
Since mosquitoes will breed in any form of standing water above a half-inch deep, it can be challenging to keep them off of your property, especially after an infestation has begun. One of the methods suggested by Internet experts is spraying essential oil mosquito repellent around the yard. While this can help limit mosquito activity and attraction to your property, once the larvae are present in the standing water, nothing can break the breeding cycle apart from professional solutions.
At Action Pest Control, our residential mosquito experts will treat any form of standing water with our innovative larvicide. We will treat the high-traffic mosquito areas with eco-friendly solutions that will not harm your vegetation or anyone playing in the yard. If you want to take back your yard from dangerous mosquitoes, then give us a call today to schedule your inspection.

Schedule Your

Free Inspection

Complete the form below to schedule your no obligation inspection.