Effective Pest Control In Poseyville, Indiana
Poseyville is a small, friendly town located in Posey County, Indiana. Keep pests such as termites, bed bugs, rodents, ants, flies, and other pests away from your Poseyville property with a little help from the pest technicians here at Action Pest Control. We are committed to offering exceptional residential and commercial pest control services to ensure current pest problems are eliminated and to prevent future pest infestations from occurring. Protect your Poseyville property from pest invaders by partnering with Action Pest Control today.
Residential Pest Control In Poseyville, IN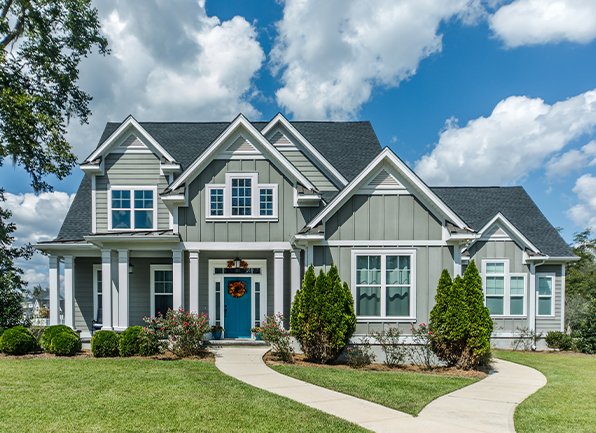 When pests are on the loose, no one in your Poseyville home is safe. Not only are some pests capable of damaging the structure of your residential property, but others can introduce a wide range of dangerous bacteria and pathogens that can lead to serious health concerns. The best way to avoid the many problems pests cause is to partner with the licensed pest control experts here at Action Pest Control for unparalleled home pest control services. We offer a comprehensive range of residential pest control services to ensure your Poseyville property remains pest-free all year long. Our home pest control programs are based on effective pest management solutions to ensure your pest control needs are met. Reach out to Action Pest Control today to get started!
Can Bed Bug Infestations Be Prevented In Poseyville, IN?
When you go to sleep at night, you might not want to think about the fact that there could be tiny, reddish-brown pests crawling around on your mattress. It's even more disturbing if you know that they are waiting for you to fall asleep so that they can feed on your blood. Unfortunately, bed bugs are common household pests that can cause serious problems if they infest your Poseyville property. To prevent bed bugs from getting into your home or business, it's essential to understand how they get around. Bed bugs don't hop or fly to get from one area to another. They crawl onto clothing, bags, luggage, and personal belongings where they can hitch a ride right into your home. This is why keeping bed bugs out of your property can seem impossible. To avoid carrying bed bugs into your Poseyville home or business, keep these bed bug prevention tips in mind:
After a long trip, inspect your bags and belongings for bed bugs. Make sure you check carefully around pockets, zippers, and creases.

Store your clothing in airtight plastic bags while traveling.

Never bring used or secondhand furniture into your home without first checking it for bed bugs.

Keep an eye out for signs of bed bug activity when you stay at hotels. Signs include bloodstains, spots of excrement, and tiny white bed bug eggs.

Try not to set your belongings on the floors of public spaces such as airports, theaters, and schools.
If you discover bed bugs in your Poseyville home or business, contact the professionals here at Action Pest Control immediately. We have the experience and expertise needed to identify and eliminate bed bugs. To learn more about our bed bug treatments or canine inspection process, get in touch with Action Pest Control today.
Commercial Pest Control Solutions In Poseyville, IN
Invading insects and rodents can compromise the quality of your inventory, threaten your health, damage property, and ruin the reputation of your Poseyville business. Don't allow pests to threaten the success of your commercial establishment. Instead, get in touch with the local pest experts here at Action Pest Control and implement a comprehensive commercial pest control program. Our preventative pest management program includes ten steps:
Inspection

Identification

Exclusion

Mechanical Controls

Product Application

Monitoring

Sanitation

Harborage Reduction

Environmental Controls

Documentation
Action Pest Control provides effective pest control and management services in a wide range of industries. Give us a call today for more details about our commercial pest control options.
3 Facts Poseyville, IN Residents Should Know About Termites
As one of the most common wood-destroying insects in our area, termites are a major threat to Poseyville homes and businesses. They are responsible for inflicting serious damage to numerous structures that can cost thousands of dollars to repair. When dealing with termites in or around your property, it's important to understand your facing pests.
Termites can live in colonies that contain from 60,000 to one million individual termites. The amount of damage termites can cause is often dependent on how large their colony is.

Termites never stop working. These hardy insects are active all day, every day, throughout the entire year.

Termites are highly attracted to moisture. Leaking pipes and water-damaged wood can attract termites to your property.
To protect your Poseyville home or business from pests, contact Action Pest Control today. We're happy to provide the effective termite control services you need to keep your property free of termites year-round.

Schedule Your

Free Inspection

Complete the form below to schedule your no obligation inspection.