Pest Control Services In Paoli, Indiana
Paoli is an idyllic small town found in Indiana. With only a few thousand people calling Paoli home, it provides the benefits of people knowing their neighbors and looking out for one another. At Action Pest Control, we lookout for our Indiana neighbors by providing homes and local businesses with the services needed to keep pests out, preventing them from spreading diseases, causing structural damages, destroying personal items, and contaminating food. Action Pest Control's team is excited to work with you to eliminate insects and other pests from your Paoli property and keep them from returning year-round. We have the experience, training, and industry-leading solutions needed to get pests out of your Paoli residential or commercial property once and for all!
Residential Pest Control In Paoli, IN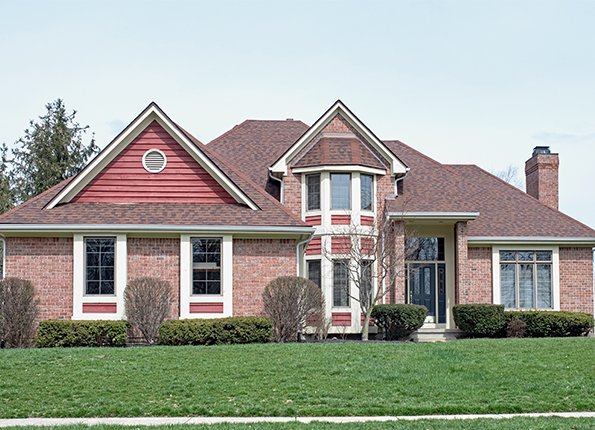 At Action Pest Control, we offer year-round services that work to eliminate current pest populations found living in and around your home and then provide the continuous services needed to keep them from returning throughout the rest of the year. At Action, we offer three different year-round home pest control programs for our homeowners to choose from to help ensure that you are receiving the exact services your unique home and family needs.
Essential Pest Control – This program provides customers with exterior pest defense services along with cobweb removal.

Advanced Pest Control – This program provides customers with both exterior pest defense and interior pest treatments.

Complete Pest Control – This program provides exterior and interior pest treatments and includes an annual attic inspection, termite monitoring services, and a termite inspection.
Contact us today to learn more about our highly effective residential pest control services and see which program is the perfect fit for your Paoli home and budget!
Tips To Avoid Ticks In Paoli, IN
Ticks may be a fact of life during the summer season, but that doesn't mean that there aren't steps that you can take to avoid coming into contact with these parasitic, disease-spreading pests. To help make your property less attractive to ticks throughout the summer, our professionals want to offer the following tips:
Cut or trim back wooded to grassy areas that ticks like to hide in away from your yard.

Make sure to mow your lawn regularly; ticks require humidity to survive, so keeping the lawn cut short will help to reduce the humidity level found throughout your property.

Keep bushes, shrubs, and landscaping trimmed back away from the exterior of your home. This helps the sun to reach the ground and further reduces moisture and humidity levels.

Remove piles of debris like leaves, brush, clipped grasses, and weeds from your property, all of which attract ticks.

Remove things from your property that may attract wild animals to your property. Things that attract wild animals include woodpiles, bird feeders, and wild animal feeders - most ticks enter properties through wildlife.
In addition to making the above changes around your Paoli property, partnering with Action Pest Control and implementing one of our home pest control programs will drastically reduce tick numbers found on your property.
Commercial Pest Control In Paoli, IN
Did you know that protecting your Paoli-area property from pests is as easy as being able to count to ten? That's right, and if you can count to ten, you can implement Action's 10-step preventative commercial pest control program into your business and receive a long-term solution to protect your business from troublesome pest invasions. To solve pest problems in your Indiana business, our highly trained and experienced technicians will complete our 10-step preventative pest management program, which includes the following:
Inspections

Monitoring

Identification

Sanitation

Exclusion

Harborage Reduction

Mechanical Controls

Environmental Controls

Product Application

Documentation Services
Don't let pest sightings affect your business ever again; we can work together to ensure that your Paoli business becomes and stays free of flying, crawling, or jumping pests. Today, give us a call to learn more about protecting your business from pests by partnering with Indiana's commercial pest control experts - Action Pest Control.
Learn How To Identify Bed Bugs In Paoli, IN
Knowing and recognizing the signs of bed bugs are both essential steps to ensure that, if these parasitic insects ever hitchhike their way into your Paoli home, you can quickly get the needed professional help to eliminate them. Adult bed bugs are reddish-brown and have a very similar shape and size to an apple seed. However, if they have recently fed, they will become a much darker and deeper reddish color, and their bodies will become swollen and elongated. If bed bugs are living inside of your home, you may see some of the following signs:
Bed bugs hiding out in the seams of mattresses, box springs, and upholstered furniture, in the cracks of walls and wooden furniture, and in other areas of your home such as in drawers and closets or underneath piles of dirty laundry (bed bugs love to hide under piles of dirty laundry!).

Finding tiny droplets of blood on linens, mattresses, and box springs - these droplets are left behind as the bed bugs feed or if they become squished.

Black flecks (bed bug excrement) on linens, mattresses, box springs, or in drawers or closets. Their excrement is just basically flecks of dried blood.

Piles of their molted skins underneath pillows, mattresses, and box springs or along the floor. When bed bugs grow, they shed their skins and leave them behind, consequently leaving you a good indication of their presence inside your home.

Noticing a musty smell inside of rooms in your home that are otherwise clean and free of mildew.
At the first discovery of bed bugs living inside your Paoli home, immediately contact Action Pest Control. We can provide fast and effective bed bug control services to find and eliminate these parasitic insects from your home! Get in touch with us today to learn more about our bed bug control services.

Schedule Your

Free Inspection

Complete the form below to schedule your no obligation inspection.