Effective Pest Control Services In Nicholasville, KY
The city of Nicholasville, located in the heart of Kentucky's Bluegrass Region, offers rural beauty, gorgeous homes, friendly people, and a high standard of living. To help you maintain your family's quality of life, Action Pest Control offers effective and eco-friendly pest control solutions. Keep pests out of your home and away from your loved ones with the help of Action Pest Control. Our team has the experience, training, and industry-leading, long-term solutions needed to keep your home free of insects, rodents, and other pests. To learn more about our residential and commercial pest control services, give us a call today!
Residential Pest Control In Nicholasville, KY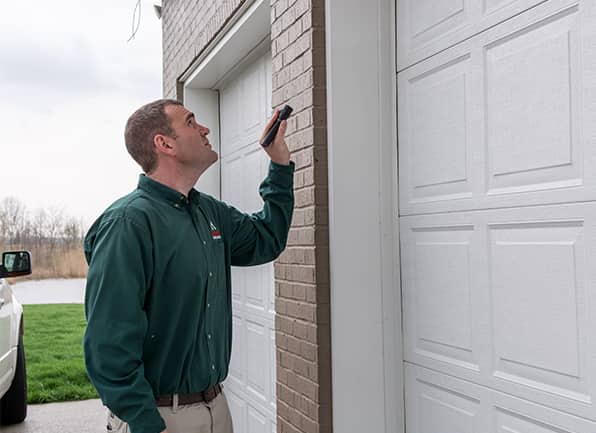 Don't live with unwanted houseguests for another day. Let the professionals at Action Pest Control protect your home and family from pests by implementing one of our three comprehensive home pest control programs. Our most popular is our Complete home pest control. This program provides homeowners with a thorough inspection of their property, treatment to eliminate existing pest problems, exterior cobweb removal and window sill vacuuming, the placement of exterior rodent stations, pest-proofing—to get rid of pest entry points, and fully guaranteed services. It also includes termite monitoring, termite inspection, and a termite warranty.
To learn more about which of our year-round home pest control programs is the right fit for your budget, family, and pest control needs—call Action Pest Control today.
Guide To Avoiding Bed Bugs In Nicholasville, KY
Before booking reservations research the rental to see if any bed bug reports have been filed and if so how they were handled.

Before bringing your belongings into a vacation rental, inspect the unit for signs of bed bugs.

Never place suitcases on the floors of vacation rentals or any other public place.

Pack all clothing in sealed plastic bags to provide an extra layer of protection against wandering bed bugs.

While traveling, and spending time at your destination, keep your personal belongings away from other people's as much as possible.

When returning home immediately wash all clothing, blankets, and towels you brought on the highest heat setting the fabric can handle.

Vacuum and wipe out suitcases and other bags before storing them away.
Commercial Pest Control In Nicholasville, KY
Let Action Pest Control take care of your Nicholasville pest control needs so you can spend your time taking care of your business. We offer a comprehensive 10-step preventative pest management program that eliminates pests from your facility and provides the routine services needed to prevent their return. Don't let another day go by without having your business, and its reputation, protected from damaging, invasive, and potentially dangerous pests. Through Integrated Pest Management, we get rid of existing pest problems and get to the root of the infestations to discourage future pest activity. To learn more about our eco-friendly approach to commercial pest management, reach out to Action Pest Control day.
5 Things You Can Do To Minimize Mosquito Exposure In Nicholasville, KY
Mosquitoes are moisture pests and seek out areas of standing water to lay their eggs. Reduce water accumulation on your property by fixing leaky fixtures, cleaning clogged gutters, and trimming trees to allow sunlight to dry rainwater. Also, fill in low lying areas on your property, and store containers that can collect water upside down.

Mosquitoes are most active at dusk and dawn—if possible, avoid spending time outside during those periods.

Keep grass cut short and remove areas of overgrown vegetation to eliminate their daytime hiding spots from your property.

Use a mosquito repellent when spending time outside.

Mosquitoes are week flyers; place outdoor fans around outside sitting/eating areas to help keep them away.

Schedule Your

Free Inspection

Complete the form below to schedule your no obligation inspection.