Effective Pest Control In New Albany, Indiana
New Albany is a delightful Indiana city that offers its residents waterfront entertainment, a historic downtown, a thriving parks department, great residential neighborhoods, and booming business districts. To help keep your New Albany home or business free of the many pests that also live in New Albany, turn to a company you can trust, turn to Action Pest Control. At Action Pest Control, we provide termite control, mosquito control, ant control, rodent control, residential pest control, commercial pest control, and more to protect New Albany properties from pests! To learn more about keeping pests away from your home or business, contact Action Pest Control today.
Residential Pest Control In New Albany, IN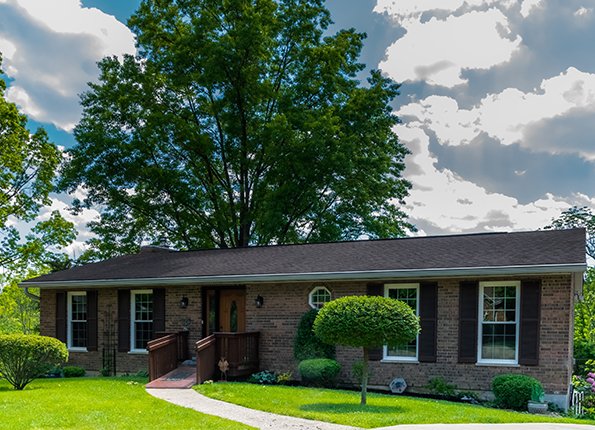 Protect your New Albany home from being invaded and inevitably damaged by pests by implementing one of Action Pest Control's three year-round residential pest control services. Our residential pest control programs include:
Advanced - The Advanced program provides customers with both exterior pest defense and interior pest treatments.

Complete – The Complete pest control program provides both exterior and interior pest treatments, but it also includes an annual attic inspection, termite monitoring services, and a termite inspection. This program protects your home from common household pests and wood-destroying termites.
To learn more about any of the above residential pest control services and discover the right fit for your New Albany home, give us a call today.
Learn How To Avoid Black Widow Spiders In New Albany, IN
Black widow spiders are a shy, reclusive species of spider that, in reality, are probably much more afraid of you than you will ever be of them. However, even though these spiders are not aggressive and aren't seeking you out to bite, they are dangerous for people who come into accidental contact because their venom is strong enough to cause serious health risks in people. Their venom attacks the nervous system and can cause nausea, sweating, difficulty breathing, vomiting, and cramping. When it comes to black widow spiders, the good news is that while a bite is very serious and requires medical attention, rarely will a bite result in death. To help prevent your family from coming into contact with these dangerous and troublesome pests, our professionals want to offer the following black widow spider prevention tips:
Know what black widow spiders look like and if you ever spot them on your property or in your home, make sure to stay away from them and call for immediate professional help.

Remove piles of sticks, brush, construction materials, and wood from your property that could act as hiding spots for black widow spiders.

Keep storage areas like garages, sheds, and basements organized and free of clutter.

When working outside or in storage areas, always wear work gloves.

Always shake out clothing and shoes to dislodge hiding spiders before putting them on; pull down sheets and covers and inspect your bed before getting inside of it.
Suppose you are experiencing problems with black widow spiders on your New Albany property or in your home. In that case, the professionals at Action Pest Control can provide the services needed to get rid of these dangerous spiders and keep them away from your family and pets. To learn more about how our home pest control services can protect your home and family from black widow spiders, contact us today.
Commercial Pest Control Solutions In New Albany, IN
To protect New Albany businesses from pests, we provide our commercial customers with a comprehensive pest management program. This program will provide the routine services needed to eliminate current problems you may be experiencing with pests and prevent their return. Action Pest Control's 10-step preventative pest management program includes inspections, monitoring, identification, sanitation, exclusion, harbor reduction, mechanical controls, environmental control, product application, and documentation services. Action Pest Control relies on the principles of Integrated Pest Management to help create an environment inside of your business that no longer attracts pests. Call us today to learn more about implementing our commercial pest control services into your New Albany business. Industries that we serve include:
Pharmaceutical

Food Processing

Healthcare

Restaurants

Hospitality

Multi-Unit Housing
Tips To Prevent Termite Damage In New Albany, IN
Things that you can do in and around your New Albany home to make it less appealing to wood-destroying termites include:
Ensure that gutters are in good working order to direct water away from the outside of your home.

Make sure that gutters are not allowing water to overflow and enter into your home to cause water damage in attics spaces and behind walls.

Install dehumidifiers in basements; make sure to ventilate crawl spaces to reduce moisture levels in your home.

Fix any leaky outdoor or indoor faucets, fixtures, and pipes.

Remove any water-damaged wood from your property.

Seal any cracks or crevices found in your home's foundation to prevent termites from accidentally finding their way into your New Albany home.

Contact Action Pest Control to put into place a termite prevention and control program.
To protect your New Albany, Indiana property from termites, put into place a comprehensive termite solution from Action. Our five-step termite control system includes a complete inspection and the treatment of the infestation using Termidor®. We then follow up with a three-month termite elimination inspection and an annual termite inspection to ensure that these damaging pests do not return. To learn more about our termite services, including our money-back guarantee and damage warranty, give us a call today!

Schedule Your

Free Inspection

Complete the form below to schedule your no obligation inspection.