Effective Pest Control In Chandler, Indiana
Chandler is a great Indiana town. It offers affordable housing, excellent schools, many parks, and recreational opportunities galore. To help maintain Chandler's charm and keep it a place that people and families want to call home, the area's pest experts, Action Pest Control, offer quality, affordable pest control services to keep pests at bay in homes and businesses. Action Pest Control proudly offers exceptional customer service and pest control services. And we are a company that over 23,000 happy customers trust! To learn more about keeping pests away from your Chandler home or business, give us a call today.
Residential Pest Control In Chandler, IN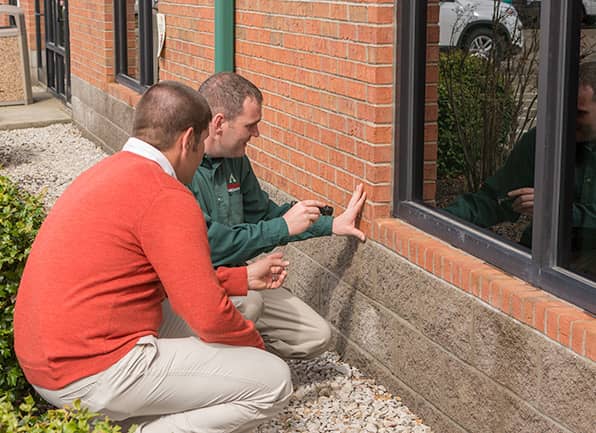 Action Pest Control offers year-round pest control services needed to eliminate current pest populations that have invaded your home and keep them from returning to bother you and your family. Homeowners can choose from three different year-round home pest control services.
Our Complete home pest control program provides customers with the best protection possible against pests. This program will not only protect you against common household-invading pests but also against highly destructive termites. By choosing this exceptional program to protect your home and family from dangerous, destructive, and nuisance insects and rodents, you will receive:
A thorough inspection of your home and property receives an inspection to determine if pests are present, what types, their location, and any conditions attracting pests to your property.

The completion of necessary treatment(s) to get rid of existing pest activity.

Exterior spider web removal.

Windowsill vacuuming.

Placement of exterior rodent stations.

We provide pest proofing to eliminate potential entry points as needed.

Termite monitoring and warranty.
To learn more about our Complete program or our other two quality options, contact us today!
Dangers Mosquitoes Pose In Chandler, IN
Why is the tiny mosquito considered one of the most dangerous creatures on the planet? The answer is simple. Because of the wide variety of dangerous and potentially deadly diseases, they can spread to people and animals.
Mosquitoes are responsible for disease outbreaks across the world. These include malaria, West Nile virus, EEE, Zika, and chikungunya. Don't allow these tiny terrors to take up residence on your Chandler property. Instead, take action by partnering with the mosquito control professionals at Action Pest Control. Our highly effective mosquito control options work to greatly reduce the number of these biting pests on your property, allowing you to fully enjoy your outdoor space without the fear of being attacked by mosquitoes. Our mosquito control services begin with an inspection of your property by one of our professionals, where they locate mosquito breeding and resting areas on your property and provide treatment using EPA-approved mosquito control products. These EPA-approved products reduce mosquito populations by reducing the number of incoming mosquitoes and preventing mosquito larvae from hatching into new adults. To learn more about reducing mosquito numbers on your Chandler property with the help of the experts at Action Pest Control, give us a call today.
Protect Your Chandler, IN Business From Pests
Protecting your Chandler business from invading pests is one of the best things you can do to protect your reputation and ensure your continued success. At Action, we are successful at controlling pests in commercial facilities because we work closely with our customers to rid commercial facilities of pests. And we create an environment within businesses that won't attract future pests. Our highly trained, qualified, and experienced pest professionals provide exceptional pest protection inside any commercial facility by implementing our 10-step preventative pest management program. The 10-step program includes inspection, monitoring, identification, sanitation, exclusion, harborage reduction, mechanical controls (traps), environmental controls, product application, and documentation. To put into place our highly effective, commercial pest management program to protect your Chandler business from the negative consequences of a pest infestation, give us a call today.
Learn How To Avoid Termite Damage In Chandler, IN
Controlling and preventing termites is a challenging task. These silent invaders enter homes without our knowledge and begin to feed on structural wood to create intricate tunnels, which will weaken the wood's structural integrity over time. Termites move through tunnels, travel underground, and spend their lives on the inside of wood structures. These stealthy travel habits can prevent property owners from discovering termite infestations for months or even years—termites have ample opportunity to cause damage to your home.
To protect your Chandler home from termite damage, it is important to partner with Action Pest Control and put a proactive termite protection program in place. We provide effective termite control for Chandler homeowners through an annual termite inspection, termite treatment with either Termidor® or the Sentricon® System with Always Active™, and our termite warranty. To learn more about proactively protecting your Chandler home from wood-eating, structure-damaging termites, contact Action Pest Control today!

Schedule Your

Free Inspection

Complete the form below to schedule your no obligation inspection.