Message From The President Of Action Pest
April 25, 2013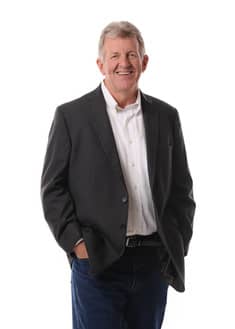 This past April, I was invited by Mr. Junichiro Katayama of Semco Co. Ltd. to speak to a congregation of Japanese pest management professionals. Semco is the largest pest control distributor in Japan and routinely conducts free seminars for Japanese PMP's. (Yes, that's what they call pest control operators in Japan, too!) I spoke in Osaka and Tokyo on pest management trends in the United States as well as Action Pest Control's own successes and challenges.
Before I began my trip, several experienced international travelers coached me on Japanese etiquette. And, while I never quite understood the need to bow, I came ready to bow and properly present and receive business cards. However, after three days in the country, I realized that almost every person-to-person interaction began with a sign of mutual respect -- the bow.
In Japan, maintaining a culture of mutual respect is paramount. It is no wonder that I spent five days in Tokyo - a city that swells to 30 million with business commuters - without ever witnessing a single confrontation. I never even heard a raised voice and I certainly didn't hear any profanity. I even realized that I had gone the entire week without cussing -- no small feat for this country boy! In fact, I made it all the way to the Detroit airport without uttering a single swear word. Unfortunately, all bets were off when the service quality at an American restaurant got the better of me! I was ready to head back to Japan - sans the 14-hour flight.
While in Japan, I shared the program with Dr. Chow-Yang Lee of the University of Malaysia. I have never had such a positive experience as a public speaker. When I looked out at the crowd of fifty PMPs, all were dressed professionally and were completely attentive - taking notes and asking questions on Friday afternoon at 5:30 pm. That's right…5:30 pm on a Friday and not one person was fidgeting or looking at their watch! And what's even more remarkable was that they were there simply to learn and be the best at their profession, because Japan does not require certification!
During my time in Japan, It was interesting to note that the common pests and PMP challenges are virtually the same for Malaysia, Thailand, Korea, Japan and Vietnam as they are for the United States. That knowledge alone makes it very clear why we need to work together to find better pest management solutions in the global marketplace. But there are other shared challenges – such as finding qualified labor – that provide us opportunity on a global scale to promote common ideologies and combat the antagonists to our profession. These opportunities are what spawned the creation of NPMA's International Task Force, a group of pest management professionals who are focused on identifying how we can work beyond our borders to identify common challenges and seek solutions that can benefit the pest management industry as a whole.
Over the next few months, you'll be able to see some of the fruits of the Task Force's labor. If you have any questions, please do not hesitate to contact me directly at kevinp@actionpest.com. In the meantime, I look forward to my next venture to Southeast Asia and its inspiring, remarkable culture.
< Previous
Next >